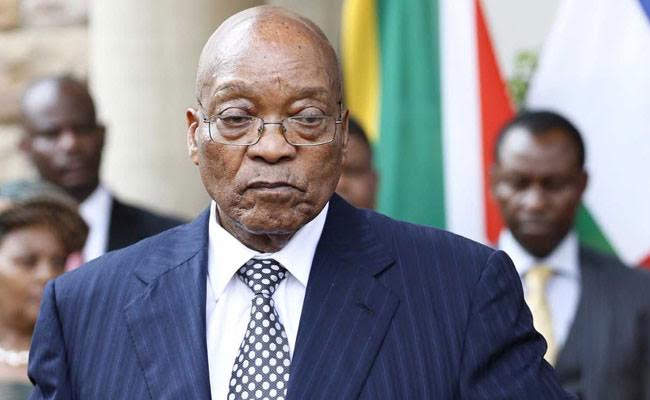 Johannesburg, South Africa:
South Africa's highest court on Thursday ruled that lawmakers can cast secret ballots in a no-confidence vote in President Jacob Zuma, who is facing mounting criticism within the ruling ANC.
Although no date has been set for such a vote, Chief Justice Mogoeng Mogoeng said the National Assembly speaker had the authority to order a secret ballot following a case brought by the country's opposition.
"The speaker of the National Assembly has constitutional power to prescribe that voting in a motion of no-confidence in the President of the Republic of South Africa be conducted by secret ballot," the chief justice said.
Opposition parties have lobbied for a secret ballot and called for African National Congress (ANC) lawmakers to "vote with their conscience", but Speaker Baleka Mbete had in April said she had no powers to approve a secret ballot.
"Whether the proceedings are to be by secret ballot is a power that rests firmly in the hands of the Speaker, but exercisable subject to crucial factors that are appropriately seasoned with considerations of rationality," said Mogoeng.
The ANC holds a large majority in parliament and Zuma has survived similar votes in the past, which have not been secret.
"We will defeat this motion of no confidence by the opposition as we have successfully done so in the previous four motions tabled in this fifth term of parliament," the ANC vowed in a statement released shortly after the court's decision.
'A toxic president'
Justice Mogoeng described the no confidence vote -- initially scheduled for April but deferred over the court hearing -- as "one of the severest political consequences imaginable -- a sword that hangs over the head of the president to force him or her to always do the right thing."
Jame Selfe, chairman of the main opposition Democratic Alliance party described the court's ruling as "victory for the people of South Africa to remove a toxic president who is destroying our country."
The United Democratic Movement which brought the case to court, said the ruling recognised the "seriousness" of the risk of ANC lawmakers being victimised if they vote to remove Zuma.
The president, who is due to step down as ANC head in December and as president ahead of the 2019 election, has recently faced unprecedented criticism from senior party figures, including Deputy President Cyril Ramaphosa.
He is seen as favouring his ex-wife, former African Union chief Nkosazana Dlamini-Zuma, to succeed him -- rather than Ramaphosa.
The ANC -- which Nelson Mandela led to power in the 1994 post-apartheid elections -- has lost popularity in recent years, taking just 55 percent in last year's local elections, its worst ever result.
Will defeat this motion
In power since 2009, Zuma has been engulfed by graft scandals and has faced several humiliating court rulings while grappling with record unemployment and a sluggish economy, which is now in recession.
His sacking of respected finance minister Pravin Gordhan in March fuelled public outrage over government corruption and prompted global ratings agencies Fitch and Standard and Poor's to slash South Africa's sovereign debt to junk status.
Zuma has been accused of being in the sway of the wealthy Indian Gupta family, allegedly granting them influence over government appointments, contracts and state-owned businesses.
Thousands of leaked emails have recently emerged in the local press exposing alleged misconduct over lucrative government contracts awarded to the Guptas.
Last year the same Constitutional Court found Zuma guilty of violating the constitution after he refused to repay taxpayers' money used to refurbish his private rural house.
He is also fighting a court order that could reinstate almost 800 corruption charges against him over a multi-billion dollar arms deal in the 1990s.
(Except for the headline, this story has not been edited by NDTV staff and is published from a syndicated feed.)