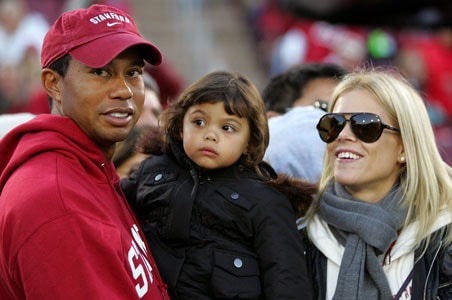 Florida:
Days after the car crash of golf star Tiger Woods, debate still continues to rage about how this incident is a part of Tiger's personal private life - but it has become a huge public spectacle. Part of the reason for that is the golfer himself.
Thrice he's turned away police from the Florida Highway Patrol as they attempted to question him and his wife about the events of Friday.
So now in the absence of any explanation or clarity from Tiger himself, the police are now seeking a warrant for his medical records from that day to figure out exactly what caused the injuries.
What the police are trying to establish is a probable cause and they might have some other help in doing that since one of Woods' neighbours claims the couple were heard fighting.
That could mean that Woods' wife Elin Nordegren might face charges of domestic violence and spousal abuse even if Tiger hasn't actually complained of it to the police.
Meanwhile, Rachel Uchitel, allegedly the other woman in Tiger Woods's life has denied an affair with the world's top ranked golfer. However, the New York nightclub hostess has refused to answer any questions but she has hired a lawyer and flew to Los Angeles to meet her.