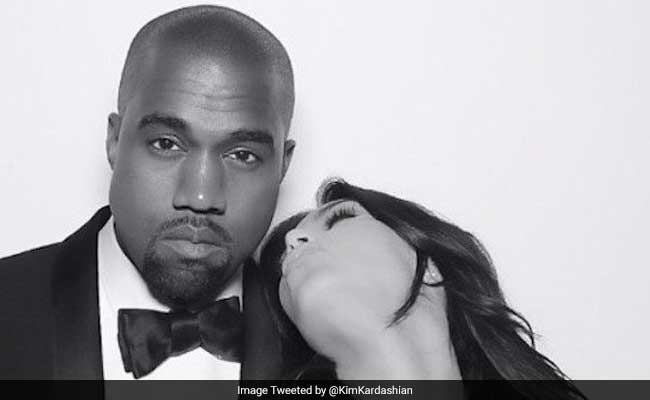 By now, you may have heard something about Kim Kardashian posting a secret video of a phone call between Taylor Swift and Kanye West on Snapchat on Sunday night and how the Internet went crazy. So what's going on?
The transcript of the entire call is below, but if you need it, here's the backstory: The feud between Taylor Swift and Kanye West (started when he crashed her VMAs acceptance speech in 2009) appeared to be over until earlier this year, when West released a new song called "Famous" that included the lyric: "I feel like me and Taylor might still have sex/Why? I made that b---- famous."
When the line received backlash, West tweeted that he ran the lyric past Swift first and she approved it. But Swift's publicist shot back that while the West and Swift did have a conversation about the song, West did not tell Swift about the "b----" reference. Plus, Swift "cautioned him about releasing a song with such a strong misogynistic message."
Days later, Swift appeared on stage at the Grammys to accept her trophy for album of the year for "1989" and fired back with a speech that appeared to call out West directly for trying to take credit for her fame. This greatly displeased West's wife, Kim Kardashian. Last month, in a GQ cover story, Kardashian revealed why. Apparently, there was a secret video - one that Swift's team allegedly wanted destroyed - that showed the conversation between West and Swift talking about the song, proving that Swift knew about everything in advance and just "play[ed] the victim" in her Grammys speech. (Swift's publicist responded again that West never told Swift he would use the phrase "that b----" and Swift was "humiliated" when she first heard it.)
Obviously, the Internet wanted to know: Where was this video?!
On Sunday night, it arrived. Kardashian released portions of the call on Snapchat, just hours after the issue was discussed on that night's episode of "Keeping Up With the Kardashians." Sure enough, the Internet went crazy at the video of the two superstars chatting, which occurred on West's phone, with Swift on speakerphone.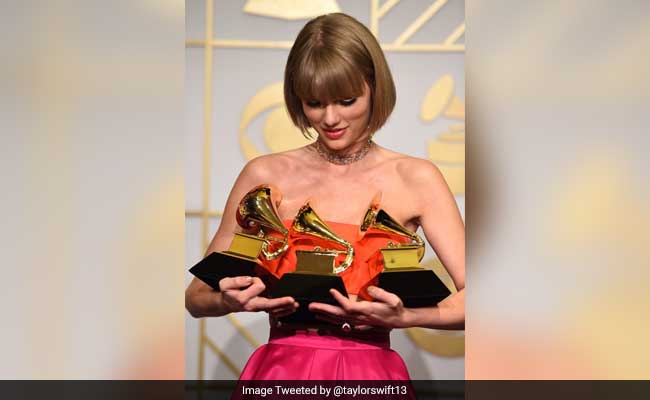 If you don't have Snapchat, here's the entire transcript. Of course, because Snapchat has a time limit per post, their conversation - already choppy and edited - was published in more than a dozen individual snaps. So some snippets are either cut short; out of context; or jump to different points in their phone call.
Also, see Swift's response that she posted early Monday morning on Instagram, which she captioned "That moment when Kanye West secretly records your phone call, then Kim posts it on the Internet." Swift points out again that West never told her the word "b---" would be used. As you can see, it's not specifically in the video -- though a reference to West making her "famous" is mentioned:
Kanye: Oh ok, dope. You still got the Nashville number?
Taylor: I still have the Nashville area code, but I had to change it.
Kanye: (rapping the line from "Famous") "Too all my Southside n---- that know me best/I feel like me and Taylor might still have sex."
Taylor: . . .I'm like this close to overexposure.
Kanye: Oh. Well this one is uh -- I think this is a really cool thing to have, uh, definitely.
Taylor: I know. I mean, it's like a compliment kind of. (laughs)
Kanye: What I give a f--- about is just you as a person and as a friend. I want things that make you feel good. I don't want to do rap that makes people feel bad.
Taylor: Um - yeah. I mean, go with whatever line you think is better. It's obviously very tongue-in-cheek either way.
Taylor: And I really appreciate you telling me about it, that's really nice.
Kanye: Oh yeah. I just have a responsibility to you as a friend, you know? And uh, I mean, thanks for being, like, so cool about it.
Taylor: Aw, thanks. Um, yeah, I really appreciate it. Like, the heads up is so nice.
Taylor: . . .things without, like, even asking or seeing if I'd be okay with it and I just really appreciate it. Like, I never would have expected you to tell me about a line in one of your songs.
Taylor: And then the flowers that you sent me, I, like, Instagrammed a picture of them and it's the most Instagram likes I've ever gotten, it was like 2.7 -
Kanye: Relationships are more important than punchlines, you know?
Taylor: Yeah. I mean, I don't think anybody would listen to that and be like, "Oh that's a real, that's a real dis, like, she must be crying about - "
Taylor: It's just you gotta tell the story the way that it happened to you and the way that you experienced it. Like, you honestly didn't know who I was before that.
Taylor: It doesn't matter if I sold 7 million of that album before you did that, which is what happened, you didn't know who I was before that. It's fine.
Taylor: . . .in the event that I can make these things happen and I have the idea to do it and I create these things and concepts and, like, I'm always going to respect you.
Taylor: And I'm really glad that you have the respect to call me and tell me that as a friend about the song and -
Taylor: It's just like, it's a really cool thing to do - and a really good show of friendship. So thank you.
Kanye: Thank you, too.
Taylor: And you know, if people ask me about it, I think it would be great for me to be like, "Look, he called me and told me the line before it came out. Like, joke's on you guys, we're fine."
Taylor: You guys want to call this a feud, you want to call this throwing shade but, you know, right after the song comes out I'm going to be on a Grammy red carpet and they're going to ask me about it and I'm going to be like, "He called me."
Taylor: . . . and awesome that you're so outspoken, and it's going to be like "Yeah she does, it made her famous." You know, so it's more provocative to say "might still have sex" because -
Taylor: It's not - it's not - it doesn't matter to me. There's not, like, one that hurts my feelings and one that doesn't.
© 2016 The Washington Post
(Except for the headline, this story has not been edited by NDTV staff and is published from a syndicated feed.)