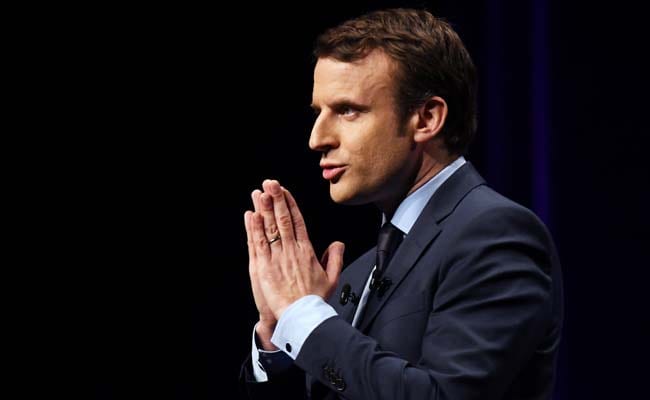 Paris, France:
Incoming president Emmanuel Macron's programme aims to cut away regulation and reduce the weight of the French state in the economy -- with the objective of freeing up businesses to step up activity to provide much-needed jobs and growth.
The programme, baptised "Macronomics" by the US bank Morgan Stanley, has, according to many analysts, the potential to boost economic activity and increase the competitiveness of French exports.
Here are some of the main points of Macron's programme, some of which are likely to aggravate tensions in a country riven by divisions:
Weaken the 35-hour work week
The law sets the work week in France at 35 hours, even if in reality it is often higher. Macron wants to keep 35 hours as the legal reference, but give businesses and trade unions greater ability to negotiate special arrangements.
To combat unemployment, which remains just under 10 percent, Macron wants to step up training schemes. His programme calls for training one million youths and one million low-skilled job seekers.
Lowering taxes on companies
Macron's programme wants to reduce the corporation tax to 25 percent, the European average, from its current rate of 33.3 percent. France's social welfare system is financed primarily by labour charges, which Macron wants to reduce for low-wage workers. Some public aid to companies would be transformed into lower charges to companies.
The idea is that companies would use the funds freed up to invest and hire, rather than paying out additional profits as dividends.
Slimming down the state
Macron wants to cut 120,000 public jobs and reduce state spending by 60 billion euros ($65.7 billion) over five years.
Public spending accounts for more than half of the French economy -- it weighed in at 57 percent in 2015, according to OECD -- which is considerably higher than the United States at 37.7 percent, Britain at 42.8 percent and Germany at 44 percent.
Over his five-year term, Macron aims to reduce the figure by three percentage points from its level of 55 percent in 2016.
Public investment boom
A 50-billion-euro investment programme would target different sectors like green energy, training, transportation, and agriculture, among others.
Macron's programme aims to take advantage of the historically low interest rates in Europe to borrow the funds needed to invest. Given that interest rates are lower than the growth rate, the programme argues that the increased borrowing won't lead to a debt trap.
Given France's high level of debt and the likelihood ultra-low interest rates won't last for much longer, there is a fair degree of uncertainty about this proposal.
Macron still aims to reduce France's public debt, to 93.2 percent of annual economic output in 2022 from 96 percent in 2016. He also aims to cut the public deficit to 1.0 percent of output. It was 3.4 percent in 2016 -- in breach of the 3.0 percent EU limit -- but should drop to 2.8 percent this year.