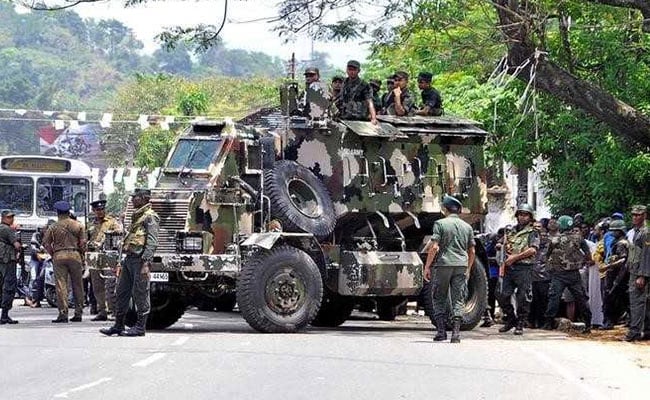 COLOMBO: An indefinite curfew in the Sri Lankan town of Kandy will be temporarily lifted today, authorities said, following days of violence against members of the minority Muslim community by Buddhists. Buddhist mobs attacked mosques and Muslim businesses in Kandy since an altercation between members of the two communities over the weekend, prompting President Maithripala Sirisena to declare a state of emergency.
Here are 10 updates in the story:
A grenade blast on Wednesday killed one person and injured three in the area, despite the government's declaration of emergency rule and moves to block social messaging networks in an effort to halt inflammatory speech.
Kandy, famous for a temple said to contain the tooth of Buddha, was quiet on Wednesday night and early today, the military said. "The situation is improving and there have been no major incidents of violence reported in the last 12 hours," said Major General Rukman Dias, the army commander in the area.
Mobs set fire to Muslim-owned businesses and attacked a mosque in the east of the country last week after a Muslim chef was accused of adding contraceptives to food sold to Sinhalese. The government dismissed the allegation as baseless and ordered the arrest of those fomenting unrest in the area.
The government said on Wednesday Facebook, Viber and WhatsApp would be blocked across Sri Lanka for three days.
A police spokesman said hundreds of commandos from the police Special Task Force were deployed in the troubled district to restore order and enforce the curfew.
Communal tensions in Sri Lanka have grown in the past year with some Buddhist groups accusing Muslims of forcing conversions to Islam and vandalising Buddhist archaeological sites. Muslim groups deny the allegations.
Muslims make up about nine per cent of Sri Lanka's 21 million people. Buddhists make up about 70 per cent and ethnic Tamils, most of whom are Hindus, about 13 per cent.
Some Buddhist nationalists have protested against the presence of Muslim Rohingya asylum-seekers in Sri Lanka, mostly from Buddhist Myanmar, where Buddhist nationalism has also been on the rise.
UN rights chief Zeid Ra'ad al-Hussein said he was alarmed by the recurring episodes of violence against ethnic and religious minorities in Sri Lanka and sought accountability. "There should be no impunity, either for the incitement that led to the attacks, or the attacks themselves," he said in a speech to the UN Human Rights Council in Geneva.
Sri Lanka was for decades plagued by war between government forces and Tamil separatists. The government defeated the rebels in 2009.
(With inputs from agencies)
Get the latest election news, live updates and election schedule for Lok Sabha Elections 2019 on ndtv.com/elections. Like us on Facebook or follow us on Twitter and Instagram for updates from each of the 543 parliamentary seats for the 2019 Indian general elections.