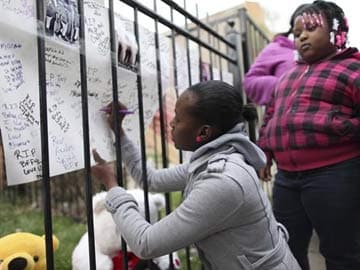 Chicago:
A 14-year-old girl's appearance in court on a murder charge highlights the problem of gun violence plaguing Chicago.
Friday's hearing for the girl in juvenile court will be the latest chapter in a story that began April 28, when the teen allegedly shot and killed 14-year-old Endia Martin in what police say was a fight over a boy.
With allegations that a 25-year-old uncle who has used a wheelchair since he was shot in what police say was a gang-related shooting brought the teen a gun at her request, the case also underscores just how entrenched violence is in some pockets of Chicago.
Police Superintendent Garry McCarthy says it illustrates a "cycle of violence." The number of slayings fell last year but Chicago still leads the nation in homicides.