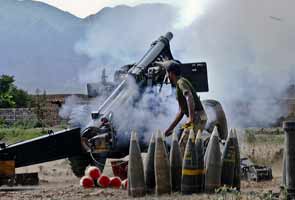 Washington:
The United States (US) has made it clear it will not lift the hold on its USD 800 million military aid to Pakistan, reiterating that Islamabad needs to takes steps in the war against terrorism.
"While our civilian assistance continues unchanged, on the security side, on the military side, we have had to make some changes based on cooperation. We need to have the appropriate military personnel in. If all the training assistance is going forward, we have to have the trainers there," State Department spokesperson Victoria Nuland told reporters.
US had put on hold military aid to Pakistan worth USD 800 million following Islamabad's request for a "significant cutback" of American military trainers on its soil.
"On counter-terrorism, the level of our ability to work together depends on continuing to strengthen this dialogue.
So we didn't see anything particularly new in this," Nuland said in response to a question about a news report appearing in The Wall Street Journal in this regard.
"The supposed baskets speak to the conversation we've had here about the need to continue to strengthen CT (counter-terrorism) cooperation and the many visits we've had to continue to try to do that.
"Our desire to see Afghanistan and Pakistan work closely together is, as you know, not a new subject for us, and that's why we sponsor the core group and work so hard to help them develop a better relationship," she said.
Nuland said the relationship with Pakistan "is not an easy one" but an extremely important one.