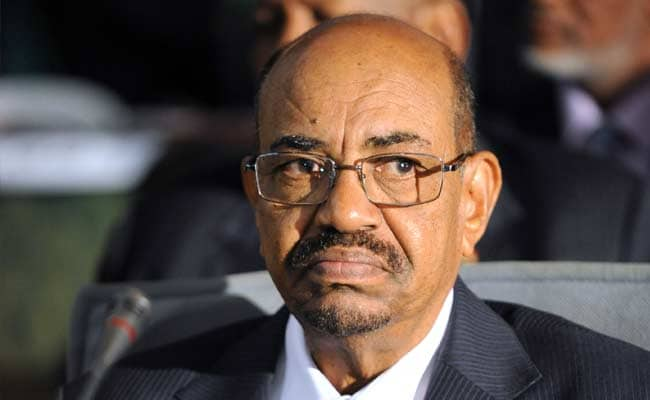 Khartoum:
President Omar al-Bashir said Friday that conflicts roiling Sudan's Darfur, South Kordofan and Blue Nile regions would end in 2016, the day after he offered rebels a two-month ceasefire to join a national dialogue.
Bashir, who is wanted on war crimes charges related to the conflict in Darfur, has been pressing efforts to launch a national dialogue he announced last January to address Sudan's myriad problems.
"The year 2016, God willing, will be the end of the insurgency and the security problems in Blue Nile, South Kordofan and Darfur," Bashir said at a meeting of the shura council of his ruling National Congress Party.
Khartoum has been battling rebels in Darfur since 2003, and the Sudan People's Liberation Army-North (SPLA-N) in South Kordofan and Blue Nile since 2011.
In his speech, Bashir said that "the insurgency in Darfur has ended" and that "the remnants" were sheltering in Libya and South Sudan, an allegation Sudanese officials have made previously.
Bashir's comments came a day after he offered rebels a two-month ceasefire and an amnesty to join talks.
The insurgents have yet to issue a response but they, along with most opposition groups, have previously said they will not attend because there is not a conducive atmosphere for the talks to take place.
Darfur erupted into conflict when ethnic insurgents mounted a campaign against the Arab-dominated Khartoum government, complaining of marginalisation.
Since 2003, tribal conflict and rising criminality in parts of the region have seen Darfur sink further into violence.
The SPLA-N rebelled against Bashir in the Blue Nile and South Kordofan states for similar reasons.
Some 300,000 people have been killed in Darfur and nearly 2.5 million displaced, the UN says, while the International Criminal Court has indicted Bashir for alleged war crimes committed during the conflict.