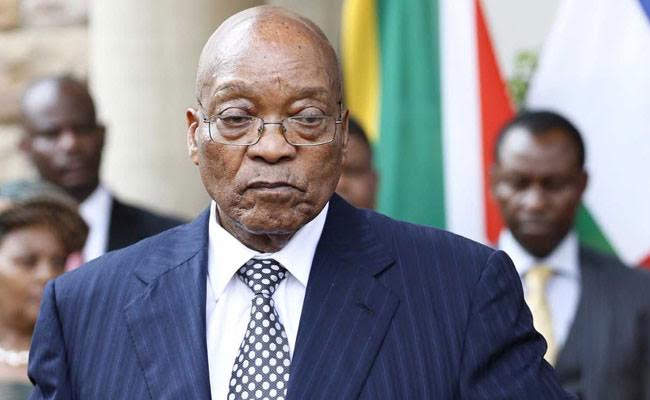 New Delhi, India:
The African National Congress (ANC) has made a decision to recall South African President, Jacob Zuma. Asked what would happen now that the party had decided to recall Zuma, Magashule the party's General Secretary said, 'I don't know what will happen but let's leave that to President Jacob Zuma.'
The party top brass has not set an official deadline for President Jacob Zuma to respond to their decision to recall him, but the party expects him to reply on Wednesday. 'We have not given him a deadline to resign. When we recall our deployee then we expect him to do what the party requires. NEC is a collective body that has told the President that this is an urgent matter but there are no timelines', said Magashule.
Today, ANC secretary general Ace Magashule made the announcement at a press conference at the party's Luthuli House headquarters in Johannesburg. It followed a marathon meeting of the ANC National Executive Committee (NEC) on Monday night which sought to finalise the fate of Zuma's resignation.
President Zuma has not agreed to the NEC's decision and has asked to be given more time at the Union building's to attend the BRICS and African Union Summits later this year. 'The NEC received a report from the national officials about the engagements with the president. The president proposed he be given a period of three to six months,' Magashule said. The ANC still looks up to Zuma as a leader who fought for the freedom of South Africans during apartheid. They reiterated that the party is not treating Jacob Zuma as a leader who is defiant.
The reason for the recall was the quest for an amicable solution but it is obvious that the ANC wants the party president Cyril Ramaphosa to take over as the next President of South Africa. Magashule also said that the State of the Nation Address would not take place unless it is ANC president Cyril Ramaphosa who delivers the speech. 'We said comrade Ramaphosa must be president of the ANC,' he added.