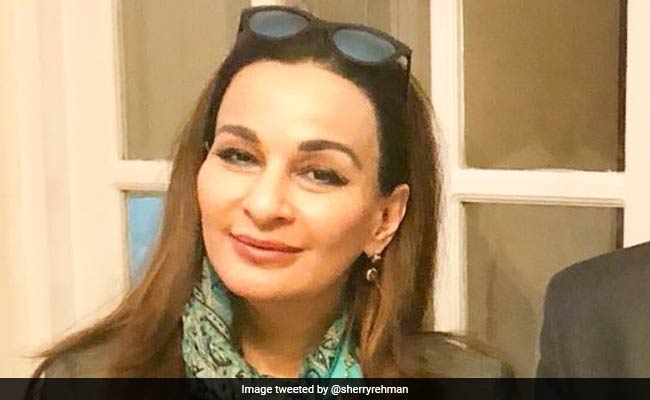 Islamabad:
Pakistan's prominent lawmaker Sherry Rehman made history on Thursday by becoming the first woman Leader of the Opposition in the Senate, the upper house of parliament.
Ms Rehman, 57, belongs to the Pakistan Peoples Party (PPP). She has served as Pakistan's Ambassador to the US from 2011 to 2013 and was elected to the Senate in 2015.
Her candidacy was approved by PPP the Chairman Bilawal Bhutto Zardari, who earlier said that "PPP (is) ready to make history again".
His slain mother and former two time prime minister Benazir Bhutto had served twice as Leader of the Opposition in the National Assembly, the lower house, in 1990s.
Ms Rehman was declared as Leader of the Opposition after she secured support of majority 34 opposition senators in the house of 104 and defeated Azam Swati of Pakistan Tehreek-i-Insaf (PTI).
Swati received support from smaller parties and secured 19 votes.
"Thank you to my party leadership, Chairman @BBhuttoZardari,Pres Zardari and Opposition parties that reposed confidence in me," Ms Rehman said.
"Thank you to colleagues from FATA and Balochistan, as well as ANP and BNP(M) who have supported all the way. I look forward to working with all opposition," she said in a tweet.
Ruling Pakistan Muslims League-Nawaz and allies have 47 senators.