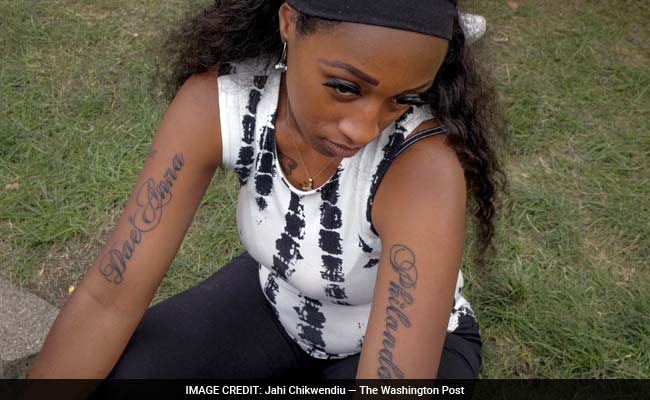 Washington:
The world learned Diamond Reynolds' name from 10 minutes of Facebook Live video, on which she calmly narrated the aftermath of Philando Castile's fatal shooting by police in Falcon Heights, Minnesota, after a traffic stop.
If Castile was for a moment the face of America's debate about policing and race, Reynolds was the voice: "The police just shot my boyfriend."
Her video led to an officer's arrest and sparked months of protests. Many hailed her as a hero. She cried on "Good Morning America." President Barack Obama chimed in on her video.
Now Reynolds, 27, is in the spotlight again. The West St. Paul, Minnesota, resident was arrested with two other women in an alleged attack involving a hammer and bear spray.
Reynolds is charged with felony assault and is in Ramsey County jail. Her bail has been set at $90,000.
Reynolds punched the first woman and hit her on the head with a hammer, knocking her to the ground, Steve Linders, a spokesman for St. Paul police, told The Washington Post. The hammer attack briefly knocked the woman unconscious.
When she tried to get up, another woman, identified by police as Dyamond Richardson, pulled up in the white SUV and sprayed bear mace at her, police said. The injured woman then ran away, and her assailants took off in two vehicles.
The woman and the assailants had been involved in a long-standing feud, Linders said.
Police interviewed the injured woman at the hospital, where she identified her assailants from a photo lineup, according to the St. Paul Pioneer Press.
According to the newspaper, the Ramsey County attorney's office asked prosecutors in Washington County to handle the case to avoid a conflict of interest. Reynolds is listed as a witness and a victim in the case against Officer Jeronimo Yanez, who shot Castile.
Yanez is charged with second-degree manslaughter as well as endangering the lives of Reynolds and her 4-year-old daughter, who was in the back seat of the car during the shooting, The Post reported. All the counts are felonies.
As The Washington Post's Eli Saslow wrote, Reynolds had been homeless before she and Castile moved in together and faced a lengthy list of problems, even as she grieved his death.
"So far the main consequence she noticed in her own life was how one crisis spiraled immediately into the next," Saslow wrote. "No more boyfriend to watch her daughter while she worked nights at the dollar store. No more paycheck to help cover her rent. No more roommate with a pistol to make her feel secure in St. Paul's most dangerous neighborhood. No more car to go searching for a new apartment, because the car was Castile's and had been seized as part of the investigation."
(Except for the headline, this story has not been edited by NDTV staff and is published from a syndicated feed.)