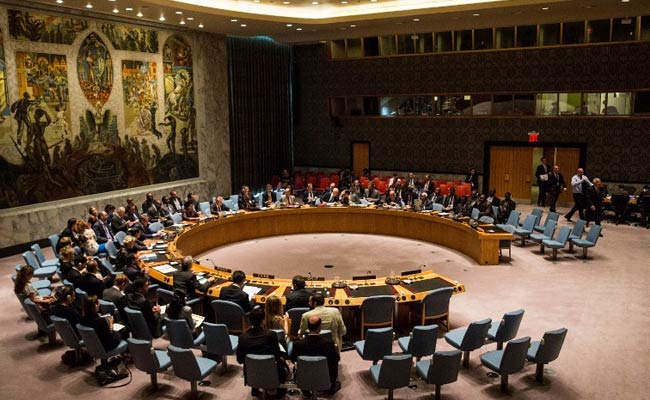 United Nations, United States:
Russia on Wednesday vetoed a UN draft resolution demanding the Syrian government cooperate with an investigation of a suspected chemical attack that the West blames on President Bashar al-Assad's forces.
It was the eighth time that Russia has used its veto power at the UN Security Council to block action directed at its ally in Damascus.
Britain, France and the United States put forward the measure in response to the suspected sarin gas attack in Khan Sheikhun on April 4 that left 87 dead, including 31 children.
China, another veto-holding power at the council, abstained in the vote, as did Kazakhstan and Ethiopia.
Bolivia voted against the measure and 10 other council members supported it.
Russia imposed its veto as US Secretary of State Rex Tillerson said after talks in Moscow that there was a "low level of trust" between the United States and Russia.
The proposed resolution would have condemned the alleged attack and expressed the council's full backing to investigators from the Organization for the Prohibition of Chemical Weapons (OPCW).
The draft specifically would have demanded that the Syrian government provide flight plans, flight logs and other information on its military operations on April 4, hand over the names of commanders of any aircraft and provide access to air bases to UN investigators.
(This story has not been edited by NDTV staff and is auto-generated from a syndicated feed.)