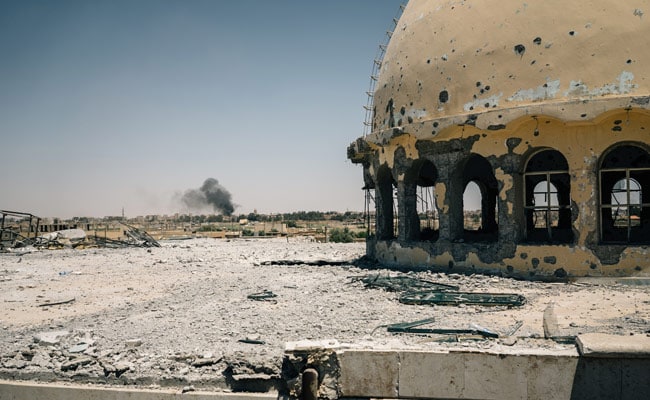 Moscow:
A Russian air strike has killed around 40 ISIS fighters, including four senior commanders, near the eastern Syrian city of Deir al-Zor, Russia's defence ministry said on Friday.
The strike, carried out by Su-34 fighter-bombers and Su-35 fighters, came after an intelligence report on September 5 showed that top ISIS commanders were meeting at a secret underground command post in the vicinity of Deir al-Zor, the ministry said on its Facebook page.
Among those killed was Abu Muhammad al-Shimali, who oversees foreign fighters at ISIS, it said.
The defence ministry also said it had evidence that Gulmurod Khalimov, ISIS' "minister of war", was present at the meeting in the bunker and had been fatally wounded in the strike and evacuated to the al-Muhasan area, 20 km (13 miles) southeast of Deir al-Zor.
Khalimov, the US-trained commander of Tajikistan's elite police force, defected to ISIS in April 2015 and later posted a video address, vowing to return home to establish sharia law in his Central Asian nation and to take jihad to Russia and the United States.
A top official at Tajikistan's national security service told Russia's RIA news agency that Moscow had been asked to provide details proving Khalimov's elimination.
On Tuesday Syrian government forces, supported by Russian air strikes and cruise missile launches, reached troops besieged for years by ISIS in Deir al-Zor, the terrorist group's last major stronghold in Syria.
© Thomson Reuters 2017