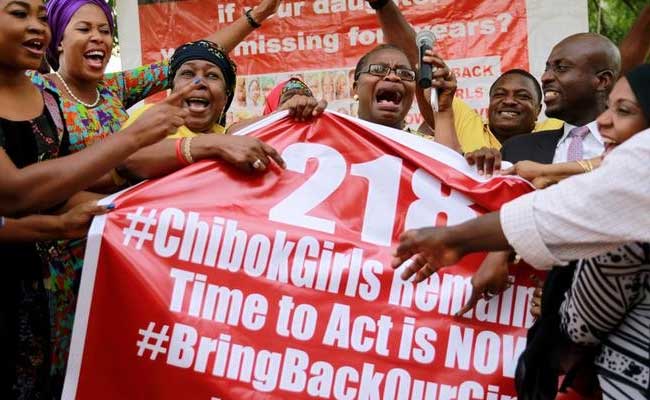 Johannesburg:
Conflicting reports are emerging about whether the first negotiated release of Chibok schoolgirls kidnapped by Boko Haram in Nigeria in 2014 involved a ransom payment, a prisoner swap for Islamic extremist commanders or both.
A Nigerian hostage negotiator who was not involved in Thursday's release tells The Associated Press a "handsome ransom" in the millions of dollars was paid by Switzerland's government on behalf of Nigerian authorities.
Swiss officials did not immediately respond to requests for comment after confirming Thursday that they played a neutral, humanitarian role in the operation.
Two military officers told the AP the 21 girls were swapped for four detained Boko Haram leaders.
Nigerian officials deny any swap.
The hostage negotiator and officers spoke on condition of anonymity because they were not authorized to speak publicly.