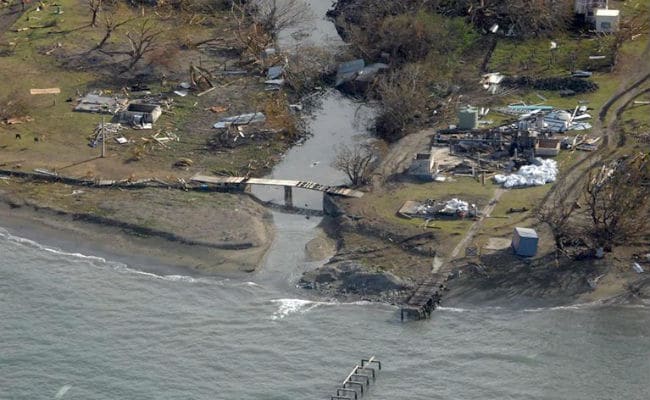 Suva, Fiji:
The Red Cross appealed for more funds to help disaster-stricken Fiji on Thursday, saying 60,000 people remain homeless six weeks after a super cyclone battered the Pacific nation and killed 44.
The charity said Fiji still faced a huge rebuilding task in the wake of severe tropical cyclone Winston -- the most powerful storm in its history -- which lashed the country on February 20.
The Red Cross launched an international appeal on March 1 but so far has reached only 22 percent of its US$7.0 million target.
Fiji Red Cross director general Filipe Nainoca said more donations were needed to fund the 250 staff and volunteers distributing aid in Fiji.
"Many people affected by the storm are showing great resilience but this is the biggest disaster they've ever faced, and the psychological scars will be there for a long time," he said.
"We will be alongside them as they recover, but need the world's help to do that."
The cyclone hit with wind gusts of 325 kilometres (202 miles) per hour and the Red Cross said it damaged 32,000 houses, 500 schools and 88 health facilities.
The Fiji government has estimated the damage bill at FJ$1.0 billion (US$480 million), although the figure could climb once a comprehensive assessment is finished.
Nainoca said 100,000 people out of the 900,000 population still had no access to clean water and rebuilding would be a long-term task.
"We are going to be supporting some of those affected by the cyclone for the next year," he said.