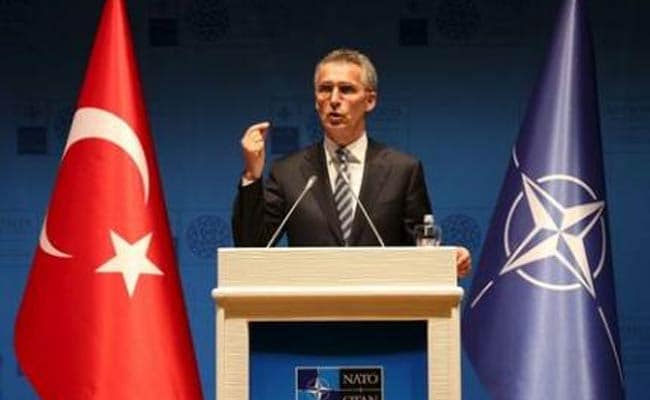 Washington:
A majority of citizens from eight NATO countries are against sending arms to Ukraine to help battle pro-Russian separatists, even if they believe Moscow is stirring the conflict, according to a survey released today.
A majority of respondents in France, Germany and Italy also believe NATO should not use military force if Russia attacks another member state of the transatlantic military organization, according to the opinion poll conducted by the Pew Research Center.
Only some 41 per cent of respondents in eight NATO countries support the organization sending weapons to Kiev, while 70 per cent prefer sending economic aid to the conflict-riven country, it said.
Some 50 per cent of Poles surveyed supported sending military aid to Kiev, while only 19 per cent in Germany and 22 per cent in Italy were in favor, according to the poll.
In France, 40 per cent of people supported arming Kiev, while in the United States the figure rose to 46 per cent.
For months, Ukraine and Western governments have accused Russia of arming separatists in the east and deploying troops.
Despite growing evidence of Russian weapons and forces, Moscow denies any involvement in the conflict that has killed more than 6,400 people since April last year.
"NATO nations are hesitant, however, to escalate their involvement in the conflict, especially militarily," the Pew report said.
"And many allied countries are reluctant to uphold Article 5 of the North Atlantic Treaty, which requires NATO members to defend an ally with armed force if necessary."
A median 48 per cent of all respondents support using force to defend an ally if attacked by Russia, while 42 per cent are opposed. Support for such action was greatest in the United States, at 56 per cent.
The survey was conducted in eight countries with 11,116 adults surveyed over the phone or in person between April 6 and May 15, according to the report.