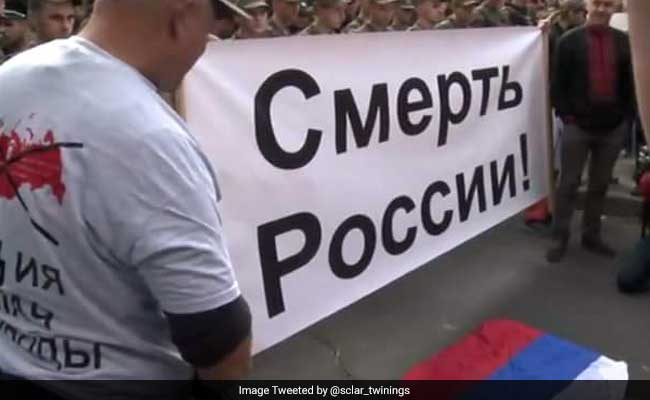 Kiev:
Dozens of right-wing activists blocked the entrance to Russia's embassy in the Ukrainian capital, where a polling station has been set up for Russian citizens to vote in their country's parliamentary elections.
One demonstrator has been detained in a scuffle with police.
A leader of the nationalist Svoboda party, Igor Miroshnichenko was among the demonstrators Sunday. He said Ukraine should "not allow the enemy and state aggressor that stole Crimea to conduct illegal elections in Ukraine."
Russia annexed Crimea in 2014 following the months of unrest that drove out Ukraine's Russia-friendly president.