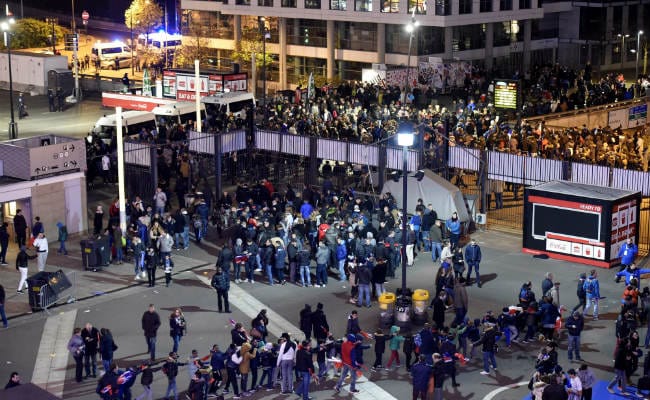 Paris:
A French prosecutor on Monday demanded the maximum 10-year jail sentence for the brother of one of the Paris attackers, who is accused of travelling to Syria to train as a terrorist fighter.
Karim and Foued Mohamed-Aggad were among a group that travelled to Syria in December 2013. Karim came back to France in early 2014; his brother returned later, then joined the three-man team that killed 90 people at the Bataclan concert hall during the coordinated attacks in Paris in November.
Two of the three Bataclan attackers, one of them Foued, killed themselves by exploding their suicide vests. The third was shot dead by police.
Now Karim and six others, aged from 24 to 27, are standing trial in Paris on charges of taking part in an Islamist recruitment network and receiving training from ISIS. Four face up to 10 years in prison if found guilty. The prosecutor called for eight-year sentences for the other three.
"These are heavy sentences that are called for, I am aware of that," prosecutor Nicolas Le Bris told the court, calling the facts before the court extremely grave. "We have people here, and this comes from wiretaps, who were on the front line."
Earlier in the trial, Karim Mohamed-Aggad urged a fair hearing. "You choose your friends, not your family," he said.
Some of defendants told investigators they had believed they were going to Syria on a humanitarian mission. Others said they left to fight Syrian President Bashar al-Assad's forces but not to become Islamist militants.
But Le Bris dismissed the explanation.
Citing evidence gathered from wiretaps and from "jihad" documents found in the computers and mobile phones of the suspects, Le Bris said each of the seven was determined to join a jihadi group and once in Syria "fitted in perfectly."
© Thomson Reuters 2016