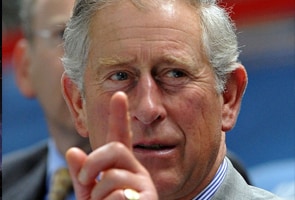 London:
The Prince of Wales has achieved a new record of spending a wait of 59 years, two months and 14 days as heir apparent to the British throne, longer than his ancestor Edward VII.
But, while Charles is still waiting, Edward VII ascended the throne to succeed Queen Victoria -- Britain's longest serving monarch -- after a wait of 59 years, two months and 13 days, according to figures made available by Clarence House.
Charles, 62, reached the milestone yesterday and his mother Queen Elizabeth is still in good health and celebrates her 85th birthday today.
He became heir apparent at the age of three when his mother, Princess Elizabeth, ascended the throne on February 6 1952. He was nine when he was given the title of Prince of Wales.
The heir apparent is currently the eldest son of the sovereign unless the monarch's children are all female and his right to succeed cannot be altered.
Prince Charles's oldest son Prince William is second in line to the throne and his brother Harry third in line in succession.
Britain's Deputy Prime Minister Nick Clegg, who is responsible for constitutional reform, has said the government is looking at the possibility of changing the rules of succession.
His remarks comes as Charles eldest son, Prince William prepares to tie the knot with his longtime girlfriend Kate Middleton on April 29 and the government apparently wants that any daughters born to the royal couple would not be superseded by their younger brothers.
Changing the laws would require agreement across all 16 realms where the British monarch is the head of state, such as Canada, Australia and Jamaica. Negotiations are under way.
But it appears that Charles wait could be endless and it seems a good bet that he may extend his record significantly.
The House of Windsor has been mum on any succession plans or to say whether the Queen would step down in favour of her son.
But British opinion polls run by prominent tabloids over the years have speculated that the people want Prince William to take over from Queen Elizabeth.