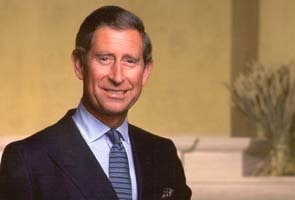 London:
Prince Charles, the heir to the British throne, has said that the "rushed" government plans to change ancient laws governing the Royal line of succession will have "unintended consequences", according to media here.
The 64-year-old Prince is understood to have raised a series of critical questions in a private meeting with Richard Heaton, permanent secretary at the Cabinet Office, last month. He believes altering the rules that give male heirs priority and bar members of the Royal Family from marrying Roman Catholics could have "unintended consequences" that have not been properly considered, his friends told the Daily Mail newspaper.
The Prince of Wales backs the principle of changing the law to ensure the Duke and Duchess of Cambridge's first child becomes Queen if it is a girl, a move which has been discussed for several years, as long as it commands popular support.
But according to a well-placed source, he believes the potential consequences for the delicate relationship between the state and the Church of England, as well as for the rules governing other hereditary titles, have not been thought through.
In a meeting with Heaton, the Prince is said to have raised concerns about what will happen if his grandchild is allowed to marry a Roman Catholic, as the Government proposes.
Church leaders have previously expressed concern that if a future heir to the throne married a Roman Catholic, their children would be required by canon law to be brought up in that faith.
Ultimately, that could lead to the constitutional nightmare of an heir to the throne, due to become the Supreme Governor of the Church of England, being a Catholic and therefore barred from being crowned.