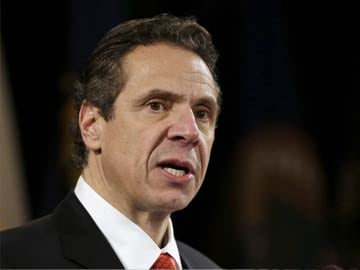 New York:
India-born top United States attorney Preet Bharara, who led the prosecution of Indian diplomat Devyani Khobragade and Wall Street executive Rajat Gupta, is now up against New York Governor Andrew Cuomo for abruptly shutting down an anti-corruption commission.
Bharara criticised Cuomo for dissolving the commission in exchange for new laws, which were approved as part of a broader deal on the new state budget.
The top Manhattan federal attorney is now taking possession of all the case files that belonged to the commission that had been formed to investigate public corruption in the state.
"If you begin investigations and you begin them with great fanfare, you don't, I think, unceremoniously take them off the table without causing questions to be asked," Bharara said in an interview to a radio show.
When asked if he would be opening a formal investigation into the governor's actions, Bharara said, "I'm not going to prejudge what we'll be looking at, what we'll be investigating and where the facts will lead."
The unusual public confrontation between two of the state's most powerful officials broke out two weeks after Cuomo decided to dissolve the anti-corruption panel.
The governor had appointed the panel last year to develop reforms to state law that would protect against corruption in Albany, the capital city of New York.
Bharara had this week written to 24 members of the commission and said that the panel's chairmen William J Fitzpatrick and former state and federal prosecutor in Manhattan Milton Williams had agreed to turn over the files.
Cuomo tried to play down the dissolution of the panel, also known as the Moreland Commission, as an expected and inconsequential step.
He said he never intended to create what he called "a perpetual bureaucracy" to investigate wrongdoing.
The New York Times
said the confrontation followed a request from Bharara's office to top commission officials asking them to refrain from destroying investigative files.
Bharara's comments were unusual given that US attorneys rarely speak out so forcefully about an elected official who is not a defendant in a pending case.