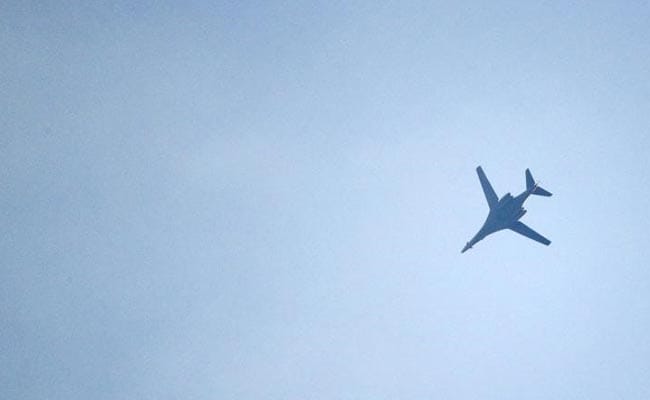 London, England:
A US F-18 fighter jet crashed near a British air base today, killing the pilot, police and the US Embassy in London said.
The single-seater US Navy plane came down near the town of Ely, around 130 kilometres (80 miles) north of London, after taking off from RAF Lakenheath airforce base in Suffolk.
"We can confirm that the aircraft was a military aircraft," a police spokesman said.
"There is believed to have been one person on board, and there has been one confirmed fatality."
A spokesman from the US Embassy in London later confirmed that it was the pilot who had been killed in the crash. The plane was not reported to be linked to the Lakenheath base.
Cambridgeshire Fire and Rescue Service said they were called just after 10.30 am (0930 GMT), shortly after the plane was reported to have taken off.
"We were called following reports of an aircraft crash at Redmere," said a spokesman.
"We have two crews at the scene at the moment but there is no sign of any firefighting action taking place."
It is not known whether the pilot was able to eject from the aircraft, according to a spokeswoman for the US Marine Corps.
Amateur aviation enthusiast Roger Smith told the BBC that the plane was part of the Hornet Marine Corps and was flying back to the US from the Middle East having arrived at Lakenheath over the weekend.
It is the third recent incident involving RAF Lakenheath, which hosts the US Air Force's 48th Fighter Wing.
One of its F-15 fighter jets crashed into a field last October. The pilot in that incident successfully ejected and escaped without serious injury.
In January 2014, four airmen were killed in Suffolk when a US helicopter crashed while flying low on a training exercise.