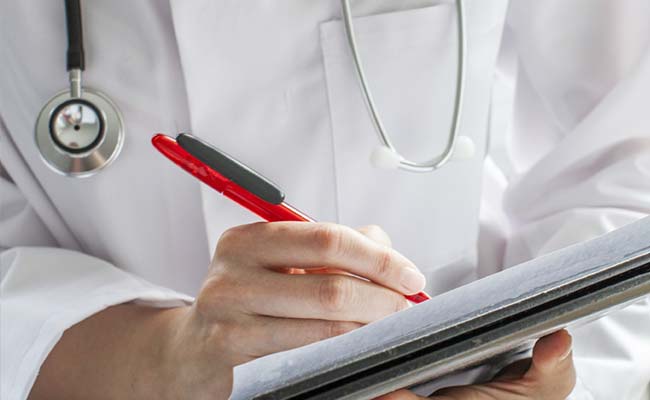 Karachi:
A possible outbreak of the Congo fever in Pakistan's Sindh province has triggered fear among residents and health officials ahead of Eid next month after five people died due to the virus in a month.
The most recent death happened yesterday when a cattle trader from Bahawalpur died of the Crimean Congo Haemorrhagic Fever (CCHF), commonly known as the Congo fever, in Karachi.
The CCHF is a tick-borne viral disease. Allah Ditta, 22, had come to Karachi to sell animals for sacrifice for next month's Eid-ul Azha. His was the fifth death in Karachi due to the virus in the past month.
Mr Ditta was admitted to Jinnah Postgraduate Medical Centre on Wednesday and died on yesterday while he was being treated. He had high fever for seven days with gum and nose bleeding, and bruises on his hands for two days.
Following Mr Ditta's death, Karachi administration has issued notices to the Deputy Commissioner Malir town and the supervisor of the animal market on Karachi's outskirts to screen all animals for deadly ticks that carry the virus.
A Sindh government spokesman said all animals in the market will be screened before being cleared for trading.
The animal market is considered the biggest in Asia with hundreds of thousands of sacrificial animals brought from all over Pakistan by traders and dealers ahead of Eid-ul Azha.
Dr Zafar Mehdi, of the government facility for prevention of naegleria and CCHF, said: Mr Ditta's was the third death due to the virus in the past three weeks.
A week before that, a 65-year-old man from Afghanistan died while a doctor from Bahawalpur has also died. The doctor contracted CCHF while treating a patient in Bahawalpur.
The provincial health ministry has asked authorities to cordon off the market area where Mr Ditta had put his livestock.
Authorities have begun setting up isolation wards at all government and private hospitals following Mr Ditta's death.
The CCHF, endemic in Africa, Balkans, the Middle East and Asia, and is commonly known as Congo fever.