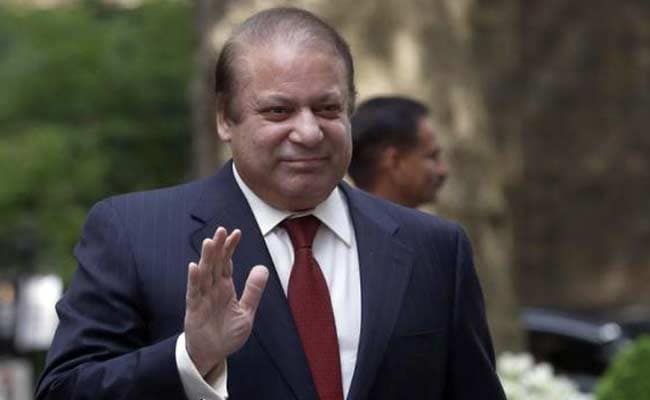 Islamabad:
Prime Minister Nawaz Sharif today termed 'honour killing' a blot on the society as he met Pakistan's first Oscar-winning documentary filmmaker Sharmeen Obaid Chinoy.
"Honour killing is a most critical issue and his government is determined to adopt all possible ways and means for removing this stain from our society," Mr Sharif told Ms Chinoy.
"Women are the most essential part of our society and I believe in their empowerment, protection and emancipation for achieving the shared goal of a prosperous and vibrant Pakistan," Mr Sharif said.
He said that all concerned have been directed for plugging the loopholes in the existing laws in order to eliminate honour killings from Pakistan.
"Social evils can be overcome through an effective partnership between the government and the civil society," he said, adding that such customs and practices like have nothing to do with the divine principles and theories of Islam.
He said the revolution brought by Islam in the world was the most successful movement for change of social reforms which has altered the course of history for all times to come.
Mr Sharif also announced the premiere of Ms Chinoy's latest documentary nominated for the 88th Academy Awards "A Girl in the River: The Price of Forgiveness" will be held at the Prime Minister's Office on February 22.
The movie deals with the issue of honour killing in Pakistan.
Ms Chinoy, 37, who has won an Academy Award and two Emmy Awards for her documentaries 'Pakistan's Taliban Generation' and 'Saving Face', dealing with acid attacks, said that she is proud that the prime minister has taken a leading role to address the issue of honour killings in the country.
She also thanked Mr Sharif for supporting her endeavours to end honour killings in the country.
According to women rights groups, every year hundreds of women become victim of honour killing, mostly by close male relative, who then walk scot-free from jails as being they are forgiven by the heirs of the victim.
Earlier, Mr Sharif had called on lawmakers to improve the laws dealing with the crime of honour killing.