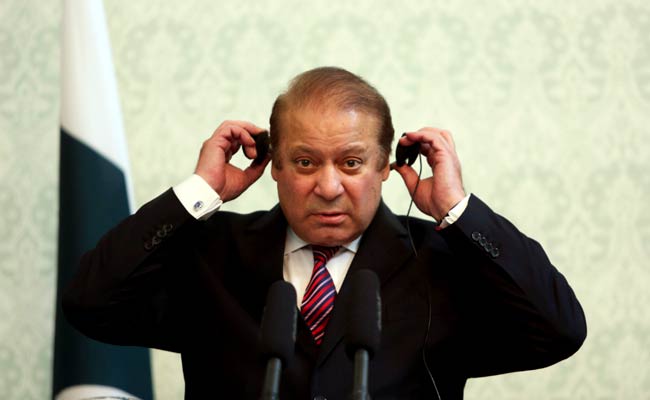 Washington:
Pakistan could turn into the fifth largest nuclear weapons state in the world by 2025, a report by a top US think tank has said, highlighting the country's rapidly expanding nuclear arsenal. The report comes just a day after
Islamabad acknowledged having developed "low-yield, tactical nuclear weapons" to deter an attack from India
.
"Pakistan has a nuclear weapons stockpile of 110 to 130 warheads, an increase from an estimated 90 to 110 warheads in 2011," the report, titled 'Pakistani nuclear forces 2015', says. It adds that the stockpile could grow to 220-230 warheads by 2025, based on Islamabad's record over the past 20 years and its current and anticipated weapons deployments.
"With several delivery systems in development, four operating plutonium production reactors, and uranium facilities, the country's stockpile will likely increase over the next 10 years, but by how much will depend on many things," says the report, authored by Hans M Kristensen and Robert S Norris.
Significantly, the report says that Pakistan has developed 10 short-term tactical nuclear weapons which, it adds, are intended to counter an Indian ground invasion. "This is a worrisome development... one of them, the shortest range has only a range of about 60 kilometres... this is clearly not a weapon that is intended to threaten cities or military bases deep inside India... this is a weapon intended for battlefield use ... to be able to use it against an Indian invasion of Pakistan," Mr Kristensen told NDTV.
India, the report says, is "paying more attention to China in its nuclear planning than Pakistan" and has expressed concern about Islamabad's nuclear plans setting off a potential "action-reaction route".
The report also says there are signs that Pakistan is developing a sea-based nuclear capability - referring to a submarine that could carry nuclear warheads.
The release of the report coincides with Pakistan Prime Minister Nawaz Sharif's visit to the US. Mr Sharif is due to meet US President Barack Obama today where he is expected to tell the President that
Islamabad will not accept limits on its use of small tactical nuclear weapons
, according to Pakistani officials.