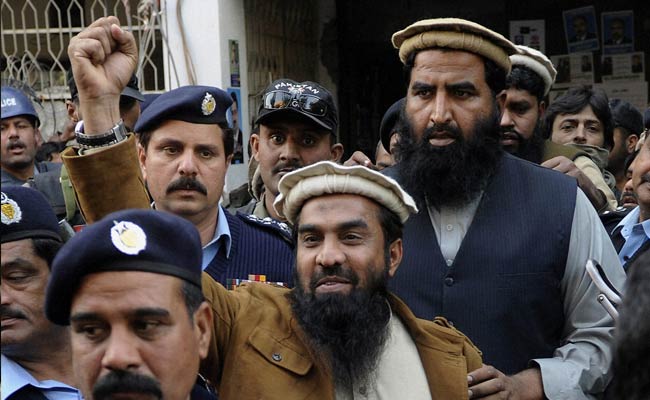 Islamabad:
A Pakistani court today adjourned the hearing of the government's plea for cancellation of bail to Zaki-ur-Rehman Lakhvi, the 2008 Mumbai attack mastermind, as the "judge was on leave".

"The hearing of the government's plea for cancellation of bail to Lakhvi in the Islamabad High Court could not be held today as the judge was on leave," prosecution chief Chaudhry Azhar said. He said the court office would fix the next date of hearing.

No proceedings were held during the last hearing on March 17 because Lakhvi's counsel did not turn up.


On December 18, 2014, the Islamabad Anti-Terrorism Court, granted bail to Lakhvi but he was detained the very next day under the MPO.
However, the Islamabad High Court suspended Lakhvi's detention citing weak legal grounds.
Just before he was to be released from Rawalpindi's Adiala Jail, Lakhvi was arrested on charges of kidnapping an Afghan national in 2009. He has been granted bail in the case.
Later, the government challenged the HC's order in the Supreme Court, which suspended its order.
Lakhvi again challenged his detention and got relief from the court on March 13.
Lakhvi and six others have been charged with planning and executing the 2008 Mumbai attack that killed 166 people.