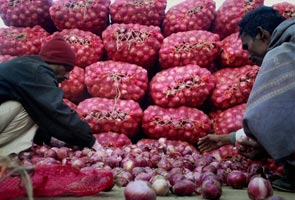 New Delhi:
In a report that is surely going to pinch the
aam aadmi
, Pakistan has banned the export of onions to India via the Wagah border.
Three hundred trucks of onions were to be transported to India to increase the supply and thereby reduce the high prices of onions.
Rising prices of onions in Pakistan are being cited as the reason behind the ban.
The import was being done through Public Enterprises Company (PEC) and the State Trading Corporation (STC) under the Ministry of Commerce, sources in the Indian government said.
The exact quantity was not known, sources said.