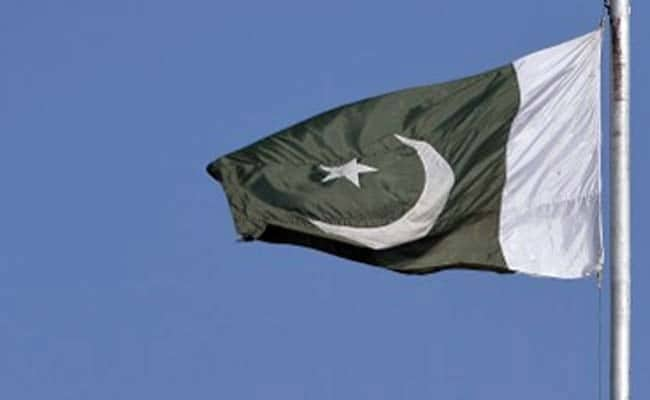 Highlights
Donald Trump slammed Pak for providing "safe havens to the terrorists"
Trump said US gave Pakistan 33 billion dollars in aid in last 15 years
Pak said US got for "free" aid and intel help that decimated Al-Qaeda
Islamabad:
Pakistan delivered its rejoinder to
US President Donald Trump's "lies and deceit" tweet
, telling the United States to stop blaming Pakistan for its failures in Afghanistan. The response was also delivered on Twitter, where President Trump's started the New Year, by slamming Pakistan for playing US leaders for "fools' and providing safe havens to terrorists.
"No more," he tweeted. The US had given Pakistan 33 billion dollars in aid in the last 15 years and yet, he said, Pakistan had "given us nothing but lies and deceit, thinking of our leaders as fools".
Hours later,
the Trump administration stopped $255 million military aid
to Pakistan for now, saying the fate of such assistance will depend on Islamabad's response to terrorism on its soil.
"The United States does not plan to spend the USD 255 million in FY 2016 in Foreign Military Financing for Pakistan at this time," a senior administration official told PTI on conditions of anonymity.
Pakistan PM Shahid Khaqan Abbasi will hold an emergency meet with his cabinet and the National Security Committee today to frame a response to the US.
On Monday, Foreign Minister Khawaja Asif promptly said
that his government was preparing a response that "will let the world know the truth". Later, according to Pakistan's Dawn newspaper, Pakistan's Foreign Office summoned the US Ambassador but there was no word from the foreign office on the agenda of this sudden meeting.
On Twitter, Pakistan's Defence and Information ministers hit back at Donald Trump.
Pakistan's Defence Minister Khurram Dastgir-Khan said the US had received for "free" "land and air communication, military bases and intelligence cooperation that decimated Al-Qaeda "for 16 years "but they have given us nothing but invective and mistrust".
"They overlook cross-border safe havens of terrorists who murder Pakistanis," he added.
Marriyum Aurangzeb, Minister of State for Information and Broadcasting, chipped in. Firing back at the Trump administration, she said there had been no ambiguity about Pakistan's "unmatched sacrifices" and the United States should not shift the blame for its failure in Afghanistan on Pakistan.
Later, media reports cited Pakistan Foreign Minister's interview to Geo television in an Urdu-language interview that made the same point. He asked the United States to hold "its own people accountable for its failures in Afghanistan", claiming that all funds from the US had been "properly audited" and that "services (were) rendered."
US-Pakistani ties have chilled steadily under Mr Trump, who in August declared that "Pakistan often gives safe haven to agents of chaos, violence, and terror".
Former Indian Ambassador to Afghanistan Vivek Katju told NDTV that it was likely that a cut in aid, even if it were to happen, would not be enough to get Pakistan to deliver on terror. "If Trump wants to bring Pakistan to heel, he will have to apply far greater pressure," he added.