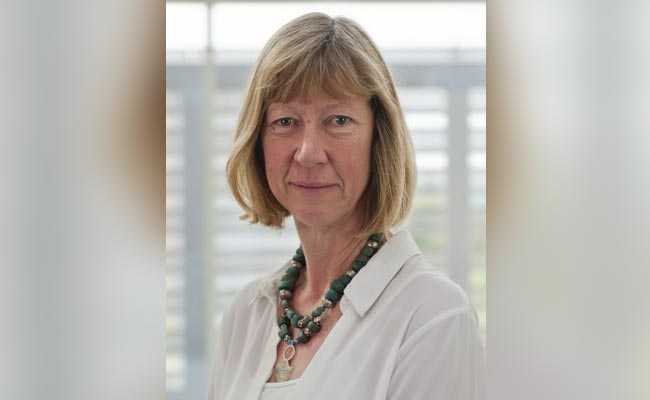 London:
The deputy chief executive of Oxfam resigned on Monday over the British charity's handling of a prostitution scandal in Haiti involving its staff members and allegations of similar behaviour in Chad.
"As programme director at the time, I am ashamed that this happened on my watch and I take full responsibility," Penny Lawrence said in a statement.
Oxfam has faced severe criticism for a lack of transparency over misconduct allegations against staff members accused of using prostitutes in Haiti following a devastating 2010 earthquake.
The charity has denied covering up the scandal.
Oxfam's chair of trustees Caroline Thomson and chief executive Mark Goldring had been called to explain themselves at a meeting earlier on Monday with International Development Secretary Penny Mordaunt.
The minister has threatened to cut government funding for the charity unless it shows "moral leadership".
Oxfam received £31.7 million (35.7 million euros, $43.8 million) from state coffers last year.
The EU on Monday also warned that the bloc would withhold funding if charities breached ethical standards.
"We expect Oxfam to fully clarify the allegations with maximum transparency as a matter of urgency, and we're ready to review and, if needed, cease funding to any partner who is not living up to the required high ethical standards," EU spokeswoman Maja Kocijancic told reporters.
The allegations centre around Roland van Hauwermeiren, who was Oxfam's country director for Haiti and was previously the head of the charity's mission in Chad.
Oxfam investigated sexual misconduct allegations in 2011 and van Hauwermeiren was one of three staff members who resigned while four others were dismissed.
Investigations into the seven men examined the use of prostitutes, downloading of pornography, bullying and intimidation.
Charities targeted
The Times newspaper, which broke the story, reported on Monday that the charity knew of allegations about van Hauwermeiren's conduct during a previous posting in Chad, but still appointed him to direct its response to the Haiti earthquake.
"Over the last few days we have become aware that concerns were raised about the behaviour of staff in Chad as well as Haiti that we failed adequately to act upon." Lawrence said in her statement.
"It is now clear that these allegations -- involving the use of prostitutes and which related to behaviour of both the Country Director and members of his team in Chad -- were raised before he moved to Haiti.
"I am desperately sorry for the harm and distress that this has caused to Oxfam's supporters, the wider development sector and most of all the vulnerable people who trusted us."
Goldring accepted Lawrence's resignation, saying he "deeply respected" the move.
"Like us, she is appalled at what happened and is determined to do what is best for Oxfam and the people we exist to help," he said.
Oxfam also did not inform French charity Action Against Hunger about the circumstances of van Hauwermeiren's dismissal, and he went on to work as its mission chief in Bangladesh from 2012 to 2014.
The director of investigations at Britain's Charity Commission, which regulates the voluntary sector, accused Oxfam of not giving them the full story during the investigation.
"Had the details of what has come out been told to us, we would have dealt with this very differently," Michelle Russell told BBC Radio 4.
Andrew MacLeod, the former chief of operations of the UN's Emergency Coordination Centre, warned Monday that "predatory paedophiles" were targeting charities.
If aid workers engaged in sexual activity with under-age children, which Oxfam strenuously denies, they could be prosecuted in Britain, he added.
"The impact of sex tourism laws make it unlawful for anybody to have sex with children under the age of 16 anywhere in the world or aid, abet or support that," he told the BBC.