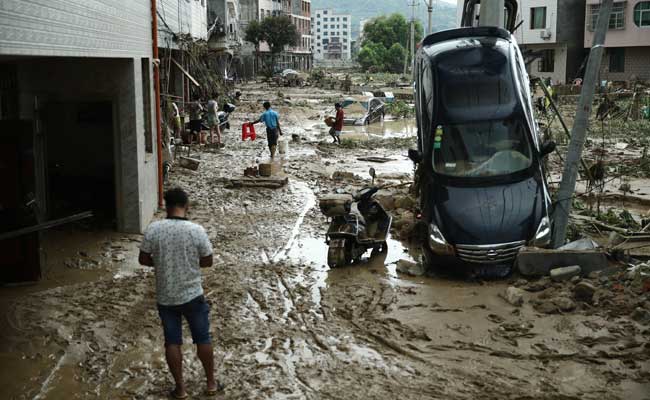 Beijing:
Over 600 people were killed in China last month due to floods, typhoons and a range of geological disasters which also caused an economic loss of USD 35 billion, the Ministry of Civil Affairs said today.
Over 1.87 million houses across China were damaged or destroyed in last month's natural disasters.
Natural disasters have caused 233.1 billion yuan (about USD 35 billion) in total direct economic losses, affecting nearly 7.3 million hectares of farmland, with more than 1.5 million hectares yielding no crops.
Floods that have hit 29 provincial-level regions have left 612 people dead.
In July, two typhoons made landfall on the Chinese mainland, affecting five provincial regions.
Typhoon Nepartak left 105 people dead or missing, the highest deaths caused by a typhoon in the last five years.
Typhoon Mirinae resulted in a direct economic loss of 300 million yuan.