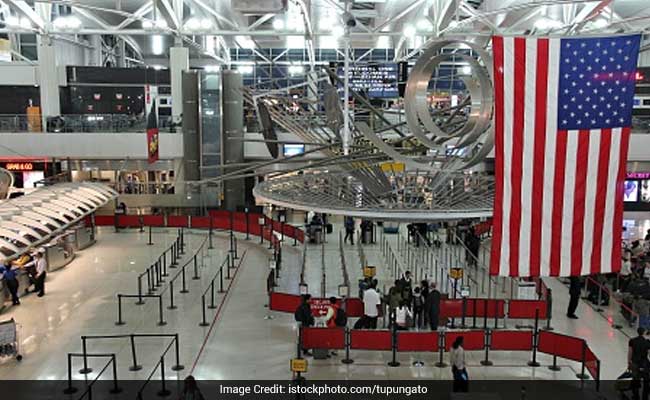 New York:
New York's flagship John F. Kennedy International Airport is getting a $13 billion face-lift that will add two new terminals and increase capacity by around 15 million passengers a year, the state governor announced Thursday.
Democrat Andrew Cuomo, often thought to harbor presidential ambitions and a strident critic of President Donald Trump, is up for re-election next month, expected to secure a third-term as governor of the largely blue state.
The new international terminals will add four million square feet to the airport, with the first new gates opening in 2023 and the project to be wrapped up in 2025, officials said.
Ninety percent of the $13 billion price tag will come from private investment, they added.
Cuomo said the project would transform JFK into "a 21st century transportation hub" and enable it to join "the ranks as one of the finest airports in the world," Cuomo promised.
In 2016, more than 59 million passengers passed through JFK, making it the fifth busiest airport in the United States. New York, home to 8.5 million people, is America's most populous city.
The airport first opened to commercial aviation in 1948 and was renamed in 1963 following the assassination of president John F. Kennedy.
It comes with major construction work ongoing at New York's domestic LaGuardia Airport, which Cuomo promised three years ago would be rebuilt from the ground up in what has turned into an $8 billion project.
Much has been made of New York's aging transport infrastructure, at odds with the image that the US financial and entertainment capital likes to project as the best city in the world.
Complaints that LaGuardia belonged in a third-world country was a rare point of agreement between Democrats and Republicans.
"We are losing the development race," Cuomo said Thursday. "You fly around the world and look at what everyone else is building and then you come back to the United States and you understand that we are being left behind."