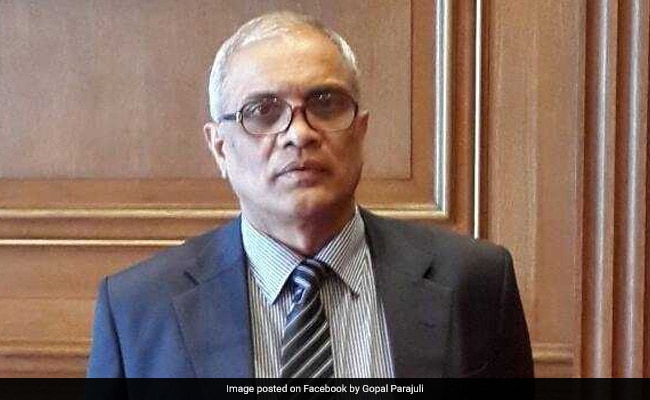 Kathmandu:
Nepal's powerful judicial council has removed the country's Chief Justice Gopal Parajuli for holding office despite crossing the retirement age. Today's decision of the Himalayan nation's judicial council to remove Chief Justice Parajuli came minutes before he administered the oath of office to Bidya Bhandari, who was re-elected President for a second.
The judicial council said Chief Justice Parajuli's date of birth mentioned in his identity papers and academic certificates did not match. The retirement cut-off for state officials in Nepal is 65. The council said Chief Justice Parajuli should have retired seven months ago.
"According to a secretary level decision of March 14, 2018, we inform that respectable Gopal Prasad Parajuli no longer remains in the post of Chief Justice as he has crossed the retirement age of 65 on August 5, 20017," the letter issued by the judicial council secretary Nripa Dhwal Niraula said.
The letter referred to Chief Justice Parajuli's citizenship papers given to the secretariat, his academic qualifications and a letter sent by the examination controller's office in Sanothimi, Bhaktapur, 16 kilometres from Nepal's capital Kathmandu.
Nepal-based newspaper Kantipur Daily had ran a series of stories that claimed Chief Justice Parajuli had given five different date of birth in official documents. The articles drew a contempt of court notice against the newspaper from Chief Justice Parajuli, a move which was criticised by civil society and journalists.
He also came under pressure from his own team of judges to either resign or stay away from work. Nine judges had boycotted the benches assigned to them in protest.
It is not clear if Bidya Bhandari will have to be sworn in again as the judicial council had given the order to remove Chief Justice Parajuli just before he administered the oath of office to the President.
With inputs from PTI