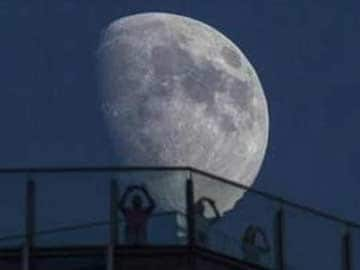 Cape Canaveral, Florida:
Under a new program called Lunar Catalyst, U.S. space agency NASA will provide free technical expertise, equipment, facilities and software to help selected companies develop lunar landers, officials said on Monday.
"The intent of this initiative is to stimulate and help commercialization," Jason Crusan, who oversees NASA's advanced exploration programs, said during a conference call with prospective bidders on Monday.
Development of commercial lunar landers would join a growing list of space transportation services that have attracted interest from U.S. companies, including Boeing Co. and Alliant Techsystems Inc.
NASA already has turned over cargo deliveries to the International Space Station to privately owned Space Exploration Technologies, or SpaceX, and Orbital Sciences Corp <ORB.N>. The companies hold NASA flight services contracts worth a combined $3.5 billion.
NASA wants a balanced approach in which its contributions will help accelerate the development of industry projects, Crusan said during a follow-on conference call with reporters.
"If a team came in and wanted everything from NASA and (wanted) us to build the landing service for them, that's not really much of a partnership."
NASA (the National Aeronautics and Space Administration) also is looking to buy rides commercially for its astronauts. At least three firms, SpaceX, Boeing and privately owned Sierra Nevada Corp, are in the running for NASA funding to help get their spaceships ready for test flights before the end of 2017.
Companies interested in Lunar Catalyst have until March 17 to submit business plans and proposals to NASA, which could decide to purchase hardware or services at a future date, Crusan said.
The agency, for example, is developing a mission to mine water on the moon and intends to partner with Canada and other countries to develop a rover and a lander. If those plans fall through, however, NASA could look to buy the equipment from, or partner with, U.S. companies, Crusan said.
NASA already has contracts to buy lunar science and technical data from several teams competing in the $30 million Google X Prize competition to land and operate a privately owned vehicle on the moon before the end of 2015.
© Thomson Reuters 2014