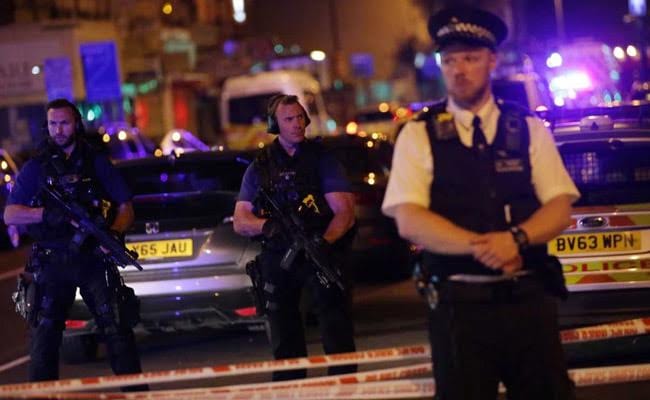 London:
An imam today protected from an angry mob the attacker who ploughed his van into worshippers outside a mosque in London, killing one person and injuring ten others.
The attack took place just after midnight outside the Muslim Welfare House, which houses a mosque, on the Seven Sisters Road in the northern part of the city. The site of the incident is close to another mosque near the Finsbury Park on the same road.
Witnesses said that an imam from the mosque protected the driver of the van from angry members of the public until the police could arrive.
Toufik Kacimi, the chief executive of the Muslim Welfare House, said the man who was arrested had to be rescued by the imam at the centre to stop him being attacked, Sky News reported.
Mr Kacimi said when he did so, the 48-year-old driver said to him: "I've done my bit".
"Imam Mohammed Mahmoud's bravery and courage helped calm the immediate situation after the incident and prevented further injury and loss of life," the Muslim Welfare House was quoted by Guardian as saying.
Several worshippers were in the area at the time of incident after attending Ramzan prayers.
Counter-terror police were investigating the incident. The Metropolitan Police said that one man was pronounced dead at the scene and ten others were injured.
Prime Minister Theresa May said police were treating the van incident "as a potential terrorist attack".
"The driver of the van was found detained by members of public at the scene and then arrested by police in connection with the incident," a spokesperson for the Metropolitan Police said.
"He has been taken to hospital as a precaution, and will be taken into custody once discharged. He will also be subject of a mental health assessment in due course."
Today's incident followed a series of attacks in Britain. Eight people were killed and 50 injured on June 3 when three Islamist militants drove into pedestrians on London Bridge and stabbed people at nearby restaurants and bars.
Two weeks earlier, a suicide bomber killed 22 people at a concert by American pop singer Ariana Grande in Manchester in northern England.
On March 22, a man drove a rented car into pedestrians on Westminster Bridge in London and stabbed a policeman to death before being shot dead. His attack killed five people.