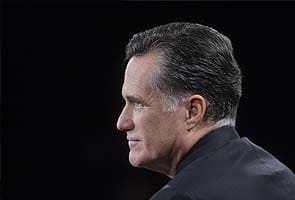 Washington:
Republican presidential nominee Mitt Romney had a "transition" website that apparently was on the Internet briefly after Tuesday's election loss.
The Political Wire website published screenshots from what appeared to be "the office of the President-elect" and a photo of the losing candidate against an American flag backdrop.
"I'm excited about our prospects as a nation," said a quote on the site next to Romney's photo. "My priority is putting people back to work."
Under Romney's picture was a slogan: "Smaller, Simpler, Smarter: Believe in America."
The website run by author and former political advisor Taegan Goddard said the site "was quickly taken down but I saved screenshots."
The screenshots were dated Wednesday at 8:40 pm (2340 GMT), or nearly a full day after President Barack Obama was declared the winner and Romney conceded.
The site invited people to the inauguration in Washington on January 21, and included links to a newsroom and applications for jobs in the Romney administration.
"Please check back here in the coming weeks for more information and details about President-elect Romney's inauguration," the website said.
The screenshots showed three pages, including one with pictures of both Romney and his running mate, Representative Paul Ryan, described as "the vice president-elect."
The Romney campaign did not immediately respond to an AFP inquiry.