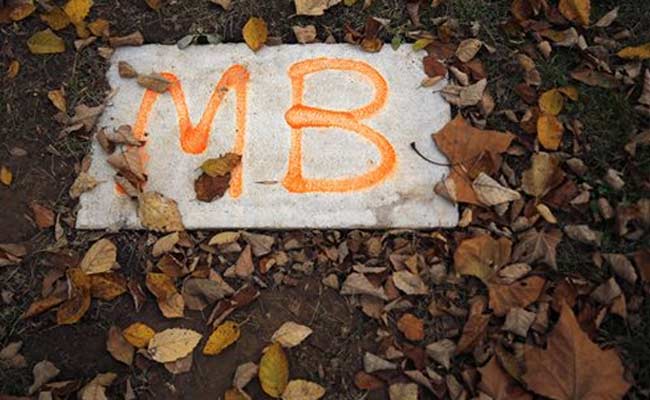 Normandy, Missouri:
Michael Brown once told an uncle that the world one day would know his name, and he was right. But 15 months after the black 18-year-old's killing by a white police officer in Ferguson, Missouri, sparked a national protest movement over the treatment of blacks by US law enforcement, he lies buried in relative obscurity.
There is no headstone marking his grave in St Peter's Cemetery. There is just a concrete slab with "MB" spray-painted in orange.
Other matters have interfered in getting a permanent headstone in place, said Lyah LeFlore, vice president of the Michael OD Brown "We Love Our Sons & Daughters" Foundation that Brown's mother, Lesley McSpadden, helped launch in her late son's memory.
Among the distractions: The wrongful-death lawsuit that McSpadden and Brown's father filed against Ferguson, the St. Louis suburb's former police chief and Darren Wilson, the officer who shot and killed Brown during an August 2014 confrontation.
The cost presumably isn't an issue. Hundreds of thousands of dollars were raised through fundraising websites to defray the family's expenses.
"Everybody has to do things kind of at their own pace," LeFlore said of efforts to mark Brown's grave. McSpadden "just wants something beautiful, poetic and wonderful in her son's memory."
Brown was unarmed when he was killed by Wilson, who has since left the police force. The Justice Department cleared Wilson, concluding that evidence backed his claim that he shot Brown in self-defense.
LeFlore said McSpadden worries that her son's gravesite might be defaced. Last Christmas, a motorist plowed through a shrine in the street where Brown fell dead. Last April, a tree planted in a Ferguson park in Brown's memory was vandalized within hours.
"You don't want to think someone's going to trash your child's gravesite. That's a real fear," LeFlore said.