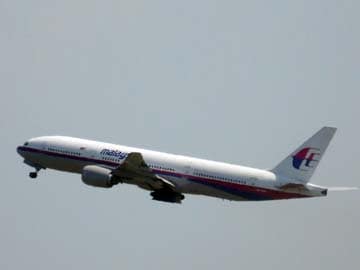 Kuala Lampur:
The last glimpse of the Malaysia Airlines Flight MH17 that crashed on Thursday over Ukraine, was captured by Malaysian passenger Md Ali Md Salim moments before departure, a media report said on Friday.
The 14-second video, which was uploaded on his Instagram account, showed other passengers stowing their luggage in the overhead compartment, the Malaysian Star reported.
In the caption of the Instagram video, the 30-year-old seemed to have expressed his jitters before flying home.
"Bismillah... #hatiadasikitgentar (In the name of God, feeling a little bit nervous)", read the caption.
The video has been uploaded on YouTube and Facebook.
An announcement, believed to be the voice of the pilot, can be heard in the background of the video.
"At the moment, we are on the final stages of boarding and cargo loading. Once again, please ensure all your phones are off," the pilot said before the video ended.
Md Ali, a psychology Ph.D. student at Erasmus University Rotterdam, was reported to be heading home.
The Kuala Lumpur-bound Malaysia Airlines MH17 passenger plane crashed Thursday near the Russian border, in eastern Ukraine's Donestsk region, with all the 298 passengers and crew members on board reportedly killed.
The flight took off from Amsterdam's Schiphol airport.