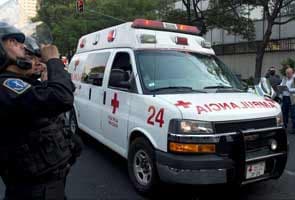 Mexico City:
The explosion that killed 37 people at the headquarters of Mexico's Pemex oil firm was caused by a gas build-up, not a bomb, the attorney general said.
"We were able to determine that the explosion was caused by an accumulation of gas in the basement" of the annex at the Mexico City complex, Attorney General Jesus Murillo Karam told a news conference.
The blast caused floors to collapse, killing 37 people, he said, four days after the explosion rocked the offices of the world's fourth biggest crude producer.
"We confirmed that there are no traces of explosives," he said.