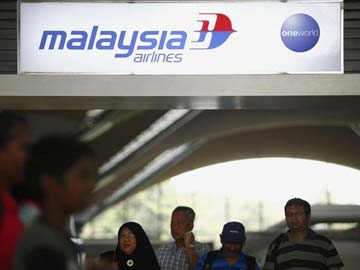 Kuala Lumpur:
Malaysian authorities are investigating the identities of at least two other passengers on a missing Malaysia Airlines flight, in addition to two who were found to be using stolen passports.
The flight carrying 227 passengers and 12 crew was presumed to have crashed off the Vietnamese coast on Saturday, after losing contact with air traffic controllers off the eastern Malaysia coast.
Malaysian Transport Minister Hishammuddin Hussein said that authorities were now looking at four possible cases of suspect identities. He said Malaysian intelligence agencies were in contact with their international counterparts, including the FBI.
(Read)
"All the four names are with me and have been given to our intelligence agencies," he said. "We do not want to target only the four; we are investigating the whole passenger manifest. We are looking at all possibilities," he added.
A civil aviation official later clarified that authorities still so far believe only two passengers had used stolen passports and were examining CCTV footage of them.
"There are only two passengers on record with false passports," department of civil aviation director general Azharuddin Abdul Rahman said.
"We have CCTV recordings of the two passengers. The recordings in the CCTV are now being investigated."
"There is no four people, only two."
The passengers being checked had all bought their tickets through China Southern Airlines, a security official who has knowledge of the investigation and declined to be identified said.
There were no indications of sabotage nor claims of an attack.
On Saturday, the foreign ministries in Italy and Austria had said the names of two citizens listed on the flight's manifest matched the names on two passports reported stolen in Thailand.
US and European security officials said that there was no proof of any terrorist link and there could be other explanations for the use of stolen passports.
Passengers on board the flight included 20 employees of Austin, Texas-based chip maker Freescale Semiconductor Ltd, Twelve of the employees were from Malaysia and eight from China, the company said in a statement.
(Read)
Li Jiaxiang, administrator of the Civil Aviation Administration of China, said some debris had been spotted, but it was unclear whether it came from the plane. Vietnamese authorities said they had seen nothing close to two large oil slicks they saw Saturday and said might be from the missing plane.
(Read)
Two-thirds of the jet's passengers were from China. The rest were from elsewhere in Asia, including five Indians, North America and Europe.
There were no reports of bad weather and no sign of why the Boeing 777-200ER would have vanished from radar screens about an hour after it took off from Kuala Lumpur for Beijing.
"We are not ruling out any possibilities," Malaysia Airlines CEO Ahmad Jauhari Yahya told a news conference.
By the early hours of Sunday, there were no confirmed signs of the plane or any wreckage, well over 24 hours after it went missing. Operations will continue through the night, officials said.