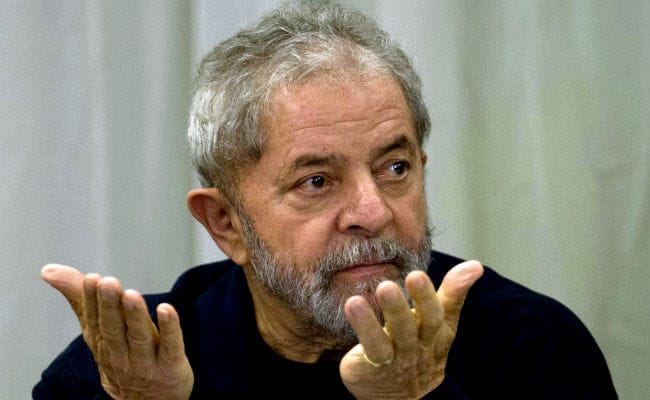 Sao Paulo, Brazil:
Former Brazilian president Luiz Inacio Lula da Silva currently leads the country's 2018 presidential race despite facing corruption charges, but would lose the runoff, a poll found Monday.
The leftist leader (2003-2011), who presided over an economic boom that has now gone bust, has 25 percent of the vote, found polling firm Datafolha.
Environmentalist Marina Silva was polling in second place with 15 percent, and center-right social democrat Aecio Neves in third with 11 percent, it said.
But Silva would beat either man in the ensuing runoff race, Datafolha found.
Silva, a former maid who has said she wants to be Brazil's first "poor, black" president, finished third in the last election in 2014, behind Neves and Lula's handpicked successor, Dilma Rousseff, who narrowly won re-election.
The poll further muddies the waters in a Brazil rocked by months of political upheaval that culminated with Rousseff's impeachment in August.
Her center-right replacement, former vice president Michel Temer, has an approval rating of just 10 percent, the poll found.
Sixty-three percent of Brazilians meanwhile want Temer to resign to allow early elections, Datafolha said.
Lula, the co-founder of the powerful Workers' Party, stepped down with an 80 percent approval rating after serving the maximum of two consecutive terms.
He has since become a hugely divisive figure, and is facing charges in an investigation into a massive corruption scheme that pilfered billions of dollars from state oil company Petrobras.
Temer, who is seeking to revive Brazil's economy from a deep recession, has also been caught up in the scandal.
Although he himself has not been formally investigated, it has forced the resignation of several of his ministers and ensnared top allies in Congress.
(This story has not been edited by NDTV staff and is auto-generated from a syndicated feed.)