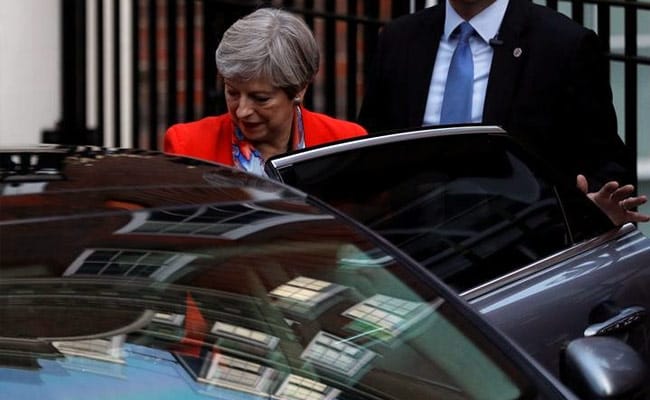 And, the
UK Election Result 2017
is out. The UK election ended in a hung parliament after Prime Minister Theresa May's Conservatives Party failed to win a majority in the poll, as predicted by the exit polls. Counting of votes had begun around 10:30 pm (3 am Indian Standard Time or IST). Broadcasters began announcing results of UK exit polls at 10 pm (2:30 am IST). This
election result
was crucial to determine which party will negotiate the terms of Brexit with the European Union over the next two years. "A hung parliament is the worst outcome from a markets perspective as it creates another layer of uncertainty ahead of the Brexit negotiations," said Craig Erlam, an analyst with brokerage Oanda in London.
May had unexpectedly called the snap election seven weeks ago, confident of sharply increasing the slim majority. Instead, she risked an ignominious exit after just 11 months. UK has recently witnessed two terror attacks - London and Manchestor.
Prime Minister Theresa May
's popularity recently witnessed a dip in recent weeks after the two terror attacks.
British parliament has a total of 650 seats, with 3,300 candidates in the fray. A remarkable number of
56 Indian-origin candidates
are also contesting in the UK Elections 2017.
UK Election Results 2017 live updates:
Prspects Improve For Labour Jeremy Corbyn, Could he be the next British PM?
With the smaller parties more closely aligned with Labour than with the Conservatives, the prospect of Corbyn becoming prime minister no longer seems fanciful.
History shows that
sterling tends to weaken on big moves towards Labour
in the polls and analysts and London-based traders say they would be braced for an immediate dive in the pound if Corbyn won.
Longer term, however, analysts from a number of banks highlight the potential for both more borrowing to fund economic stimulus and the increased likelihood that Corbyn will negotiate a closer trading relationship with the EU than May would have done.