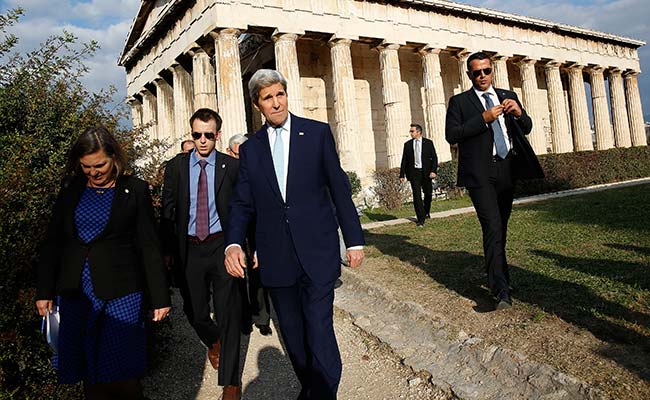 Athens:
The US Secretary of State says he expects Greece's government will keep on track with reforms needed to revive its crisis-battered economy, and has offered Washington's support in the task.
John Kerry says Greece will have to make further efforts in coming months, following the sacrifices of the past six years since the country's debt crisis erupted.
But he voiced confidence that Athens will keep up with what needs to be done to restore competitiveness, improve market confidence and attract investment. Kerry spoke after talks with Greek officials in Athens today.
Greece has received three multi-billion euro international bailouts since it nearly went bankrupt in 2010.
To secure the loans, it imposed tough spending cuts, tax hikes and reforms that slashed disposable incomes, amid a deep recession and record unemployment.