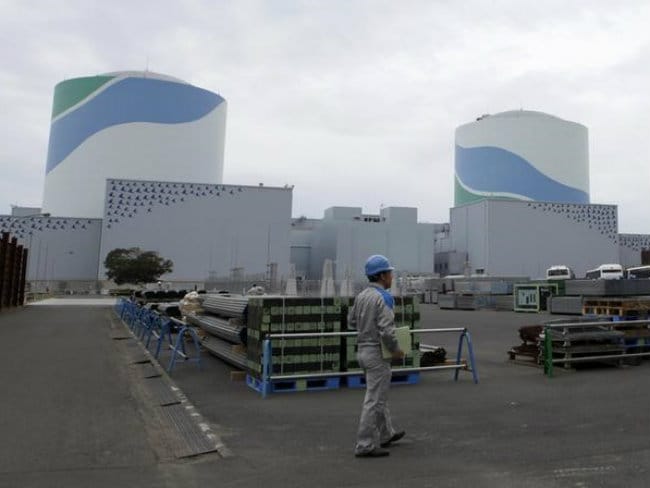 Tokyo:
Japan on Tuesday switched on a nuclear reactor, officials said, ending a two-year shutdown in the energy-hungry country that was sparked by public fears following the 2011 Fukushima crisis, the worst atomic disaster in a generation.
"The reactor No 1 at the Sendai nuclear power plant started operating at 10:30 am (0130 GMT)," said a spokesman for Kyushu Electric Power, which operates the reactor about 1,000 kilometres (620 miles) southwest of Tokyo.
The 31-year-old reactor -- operating under tougher safety rules -- was expected to reach full capacity around 11:00 pm Tuesday and would start generating power by Friday.
Commercial operations are set to begin early next month, the spokesman said.
The restart comes more than four years after a quake-generated tsunami triggered meltdowns at the Fukushima plant, prompting the shutdown of Japan's stable of reactors.
Anti-atomic sentiment still runs high in Japan and there were reports Tuesday of protesters scuffling with police in front of the Sendai plant, which is on the southernmost island of Kyushu. Local media said about 200 protesters gathered in front of the plant.
The resource-poor nation, which once relied on nuclear power for a quarter of its electricity, restarted two reactors temporarily to feed its needs. But they both went offline by September 2013, making it completely nuclear-free for about two years.
Japan has ushered in stricter safety regulations to avoid a repeat of Fukushima, including more backup prevention measures and higher tsunami-blocking walls in areas most susceptible to them.
The government of Prime Minister Shinzo Abe is keen to get some of about four dozen reactors back up and running. So are the power companies that own them, fed up with having to make up lost generating capacity with pricey fossil fuels.