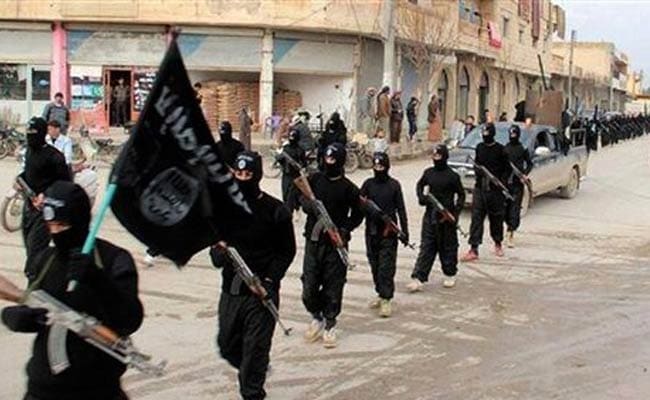 Baghdad:
Islamic State fighters kidnapped and killed 16 members of an Iraqi tribe which has fought the Sunni militant group in the western province of Anbar, a tribal leader and a hospital source said on Saturday.
Tribal chief Sheikh Naeem al-Ga'oud told Reuters Islamic State captured the men from the Albu Nimr tribe three days ago. Responding to a tip, tribal members searched a location about 10 km (6 miles) north of the town of Hit, and found their bodies in a water well.
The bodies were transferred to a hospital in Hit, where a doctor said they had bullet wounds to the head and chest.
Islamic State fighters have killed hundreds of members of the Albu Nimr tribe since seizing control of Hit, about 150 km (90 miles) west of Baghdad, two months ago.
The Sunni militants, who swept through northern Iraq in June towards the Shi'ite-led government's seat of power in Baghdad, lost ground in the last two months to the north of the capital but have tightened their grip in parts of Anbar to the west.
In Diyala province, northeast of Baghdad, Iraqi planes bombed Islamic State targets in a village near the town of Muqdadiya, killing seven people, army spokesman Colonel Ghalib al-Jubouri said on Saturday.
Iraq's armed forces, backed by Shi'ite militias, Kurdish peshmerga and Iranian jets, drove Islamic State out of two towns in Diyala province two weeks ago which had been fought over for months.
Elsewhere in Iraq on Saturday, a roadside bomb exploded in a popular market in Mahmudiya, about 30 km (20 miles) south of Baghdad, killing four people, while three people were killed in a roadside bomb explosion in Husseiniya, police and medical sources said.
A roadside bomb killed three people near a cafe in Palestine Street, east Baghdad, serving pilgrims preparing to mark the Shi'ite ritual of Arbaeen which marks the end of a mourning period for the death of Prophet Mohammad's grandson Imam Hussein in 680.