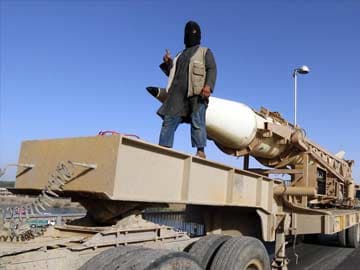 Beirut:
Islamic State beheaded seven men and three women in a northern Kurdish area of Syria, a human rights monitoring group said on Wednesday, part of what it described as a campaign to frighten residents resisting the militant group's advance.
The head of the Syrian Observatory for Human, Rights Rami Abdulrahman, said five anti-Islamic State Kurdish fighters, including three women, and four Syrian Arab rebels were detained and beheaded on Tuesday 14 km (8 miles) west of Kobani, a Kurdish town besieged by Islamic State near the Turkish border.
He said a Kurdish male civilian was also beheaded.
"I don't know why they were arrested or beheaded. Only the Islamic State knows why. They want to scare people," he said.
Reuters could not independently verify the information.
Islamic State fighters have carried out several beheadings of enemy fighters and civilians in Syria and Iraq.
The beheadings are often carried out in public and with a message that any violent or non-violent dissent with not be tolerated.
When fighting Sunni Mulsim tribes in eastern Syria, Islamic State have used beheadings to scare local leaders to withdraw from the battlefield. Islamic State has also beheaded foreign journalists and an aid worker.
© Thomson Reuters 2014