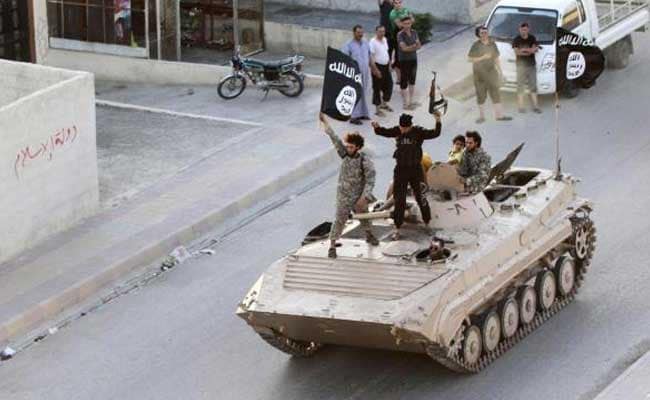 When Noreen Leghari disappeared from her hometown of Hyderabad, Pakistan, in February, her parents thought she had been abducted. But then she reached out to them on Facebook.
"I've joined Daesh," said the 20-year-old medical student, using the Arabic acronym for the Islamic State, "I'm in Syria for jihad. Stop searching for me."
Leghari, who had been in contact with extremists online for a year, was actually in the Pakistani city of Lahore. In April, security forces stormed her hideout there, killing one of her two accomplices - whom she had also married - and recovering two suicide vests and hand grenades. Leghari had planned to detonate herself at a crowded church two days later, on Easter Sunday.
It was the latest example of the Islamic State's growing reach in Pakistan, where the group is finding willing recruits through its efforts online even as its territory is shrinking in Iraq and Syria. Even young Pakistani women and educated youth from liberal families have proven susceptible to the lure of the Islamic State's brand of extremism.
In another case, three young men, all graduates of elite Pakistani universities, were inspired by the Islamic State and gunned down 47 Shiite Muslims on a bus in Karachi. The subsequent investigation unraveled a cell of a dozen women raising funds for Islamic State operations, including the bus massacre. While there are no concrete numbers on how many Islamic State members are in Pakistan, a report issued last January by the Royal United Services Institute, a London-based defense think tank, estimated the group had recruited 2,000 to 3,000 individuals in the country.
Security experts say that number is relatively low, especially when compared to the recruitment levels of more established terror groups like al-Qaida or the Taliban. But they agree the threat to Pakistan is real and rising. "Clearly you can no longer say that the IS is not a problem," said Moeed Yusuf, an analyst at the United States Institute of Peace, a U.S. government-backed conflict resolution organization.
The first signs of the Islamic State's presence in Pakistan appeared in late 2014, while the country was aggressively cracking down on the Taliban. Women and girls from Islamabad's Jamia Hafsa - a madrassa adjacent to Lal Masjid, the infamous militant mosque in the heart of Pakistan's capital - addressed a message to the chief of the Islamic State, Abu Bakr al-Baghdadi, "the caliph" and to "our brothers, the mujahideen."
"We pray for you every night here in the land of Pakistan," said one of the women in Arabic, standing in a black burqa, against the backdrop of Islamic State flag. The video ended with this declaration: "Oh Allah, establish the Islamic Caliphate regime in Pakistan and everywhere."
While the Jamia Hafsa was inviting the caliphate to Pakistan, a confidential government report indicated that the Islamic State had already arrived. The provincial government of Baluchistan warned security agencies of extensive Islamic State recruitment in the tribal areas. It also said the group was cooperating with local outfits to plan attacks on minorities and government buildings.
At the same time, pro-Islamic State pamphlets and propaganda were being distributed for the first time in the city of Peshawar and in Pakistan's tribal areas, the largely ungoverned terrain along the border with Afghanistan. The following month, two suspects were arrested for putting up Islamic State posters in Lahore, and law enforcement took down four Islamic State flags near a state-owned armaments plant 20 miles from Islamabad.
The Pakistani Taliban, or TTP, also chimed in with their support for the terrorist organization: "We are with you, we will provide you with mujahideen and with every possible support."
While leaflets and graffiti are alarming, they don't necessarily demonstrate any concrete planning or actions. But in January 2016, Hafiz Saeed Khan, the head of the TTP's Orakzai branch, was appointed as the chief of the Islamic State Khorasan, the official Islamic State chapter that operates in Afghanistan-Pakistan. Five other commanders and the Taliban spokesman defected along with Khan and pledged allegiance to al-Baghdadi. (Khan was killed in a drone strike last August.)
Since then, the Islamic State has claimed several attacks in Pakistan, either carried out by its Khorasan chapter or by existing militant factions. The group has made extensive use of such allies, who hold similar sectarian ideologies. Rather than sending its own fighters or planning attacks directly from Syria, the Islamic State recruits online, while also tapping into well-established local networks, bringing disaffected rivals (like Taliban commanders) into the fold or reinvigorating militant groups degraded by Pakistan's crackdown.
In return, the local militants earn attention by linking up with an internationally known organization, and down the line, may even receive operational support.
"These local groups want to make a big impact," says Muhammad Amir Rana, a Islamabad-based security analyst. "This is good for Daesh as well because they have a partner without spending resources."
The Islamic State also shares its ruthless outlook with local organizations. "The groups operating in Pakistan have a brutal tendency to begin with, and the IS is an extremely brutal organization," said Ihsan Ghani, the head of Pakistan's National Counterrorism Authority, to The Post.
In one of the deadliest attacks claimed by the Islamic State, 88 people were killed and hundreds injured when a suicide bomber detonated his vest inside a Sufi shrine in February. The attack came just three weeks after 25 civilians were killed and scores injured in an explosion at a market, which was claimed by Islamic State partner Laskhar-e-Jhangvi-Alami and the TTP. When casualty reports are added up, Islamic State-claimed attacks have killed or injured more than 800 civilians in Pakistan so far, even as the military claims it has arrested more than 300 Islamic State operatives and thus thwarted its expansion.
Government and security officials have adopted contradictory stances on the Islamic State, mostly downplaying or outright denying the threat posed by the group - while also, on rare occasions, acknowledging the gravity of the situation.
But as the group and its radical ideology attract members and strengthen local ties in Pakistan, the threat is only likely to grow.
(This story has not been edited by NDTV staff and is auto-generated from a syndicated feed.)