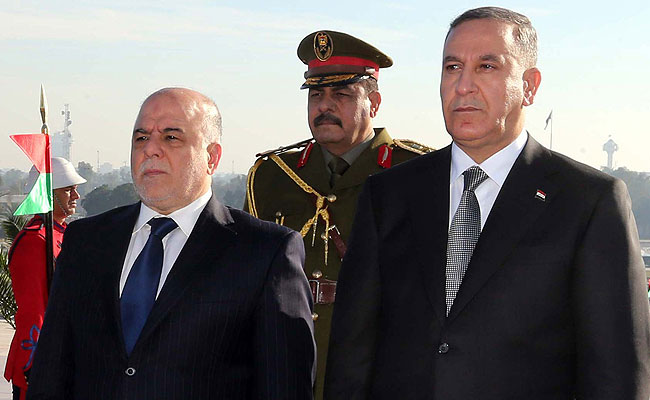 Cairo:
Iraq's Prime Minister Haidar al-Abadi Sunday criticised the "slowness" of the US-led international coalition against Islamic State jihadists in providing military support to his army.
The IS group last year took control of large swathes of territory in Iraq and Syria.
A US-led international coalition is conducting air raids against IS positions in both countries and is providing military support to Iraqi forces.
"The international coalition is very slow in its support and training of the army" in Iraq, Abadi said at a meeting with a group of journalists during an official visit to Cairo.
"This support is very slow, but in the last two weeks there has been an acceleration," he acknowledged, however, calling for a "further acceleration" in the assistance provided to the Iraqi army.
Abadi said he discussed with Egyptian President Abdel Fattah al-Sissi Iraqi "proposals" for a peaceful resolution of the conflict in Syria.
He said the proposals "fill the void" that would appear in areas taken back from the IS, ensuing "a joint administration between the government and the opposition during a period of transition".
The objective was to prevent the emergence of "new terrorist groups" in areas freed from the IS yoke, he added.
US officials say the Iraqi government army is being trained and armed to stage a major counter-offensive later in 2015, but in the meantime the international coalition is using air raids to pile pressure on IS supply lines.