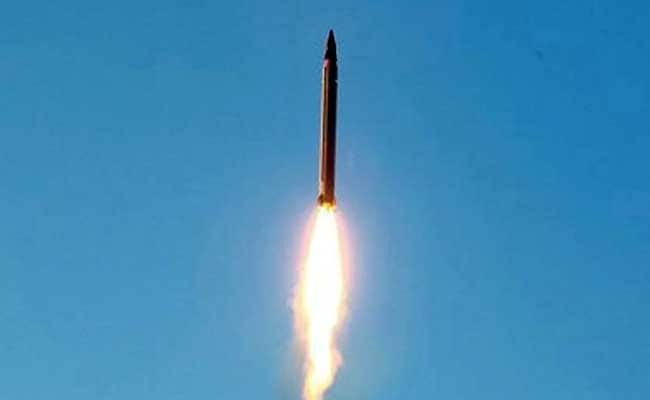 DUBAI:
Iran condemned today as arbitrary and illegal reported US plans for new sanctions on international companies and individuals over Tehran's ballistic missile programme.
"As we have declared to the American government ... Iran's missile programme has no connection to the (nuclear) agreement," state television quoted Foreign Ministry spokesman Hossein Jaber Ansari as saying.
In Washington, sources familiar with the situation said on Wednesday the US government was preparing the sanctions, which the Wall Street Journal said would target about 12 companies and individuals in Iran, Hong Kong and the United Arab Emirates for their suspected role in developing Iran's missile programme.
"Iran will resolutely respond to any interfering action by America against its defensive programmes," said Jaber Ansari, rejecting any new sanctions as "arbitrary and illegal".
US officials have said the Treasury Department retains a right under July's landmark nuclear agreement between Iran and six world powers, including Washington, to blacklist Iranian entities suspected of involvement in missile development, the Journal said.
Iranian officials have said the supreme leader would view such penalties as violating the nuclear accord.
A team of UN sanctions monitors said in a confidential report seen by Reuters on December 15 that the medium-range Emad rocket that Iran tested on October 10 was a ballistic missile capable of delivering a nuclear warhead, making it a violation of a UN Security Council resolution.
Ballistic missile tests by Iran are banned under Security Council resolution 1929, which dates from 2010 and remains valid until the July nuclear deal between Iran and world powers goes into effect.
Once the deal takes effect, Iran will still be "called upon" not to undertake any ballistic missiles work designed to deliver nuclear weapons for a period of up to eight years, according to a Security Council resolution adopted in July right after the nuclear deal.
Iran says the resolution would only ban missiles "designed" to carry a nuclear warhead, not "capable of", so it would not affect its military programme as Tehran does not pursues nuclear weapons. Iran has called Emad a "conventional missile".
© Thomson Reuters 2015