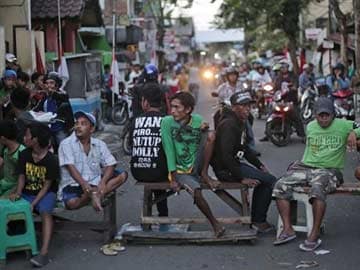 Surabaya:
Officials have officially shut a massive prostitution complex in Indonesia's second-largest city amid protests by sex workers, who said their livelihoods were being destroyed.
The mayor of Surabaya, Tri Rismaharini, announced the closure of the "Dolly" prostitution complex in a ceremony on Wednesday at the city's Islamic Center Building, about a mile (two kilometres) away.
A Cabinet minister and the governor of East Java attended the ceremony, where about 100 local figures signed a statement supporting the closure of one of Southeast Asia's largest red-light districts.
The government plans to provide $425 to each of about 1,500 sex workers to help them start a new life.
Hundreds of prostitutes and others who said their livelihoods depend on the sex trade blocked streets leading to the complex in protest of its closure.