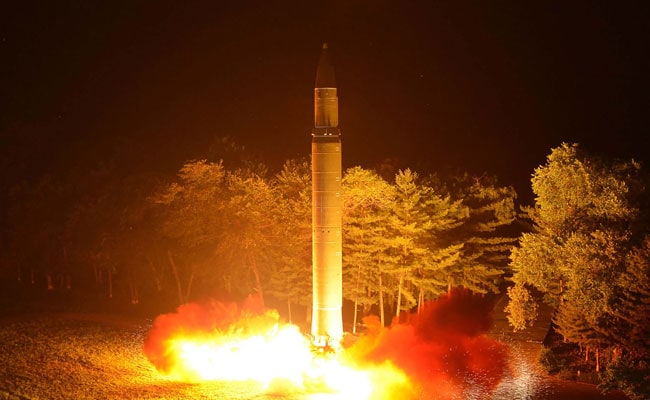 Highlights
India can help Pyongyang understand the seriousness of the threat
Tension has been rising since North Korea tested ballistic missiles
India and the international community have condemned the tests
Washington:
Indian can play a role in defusing rising tension between North Korea and the US by helping the leadership in Pyongyang understand the seriousness of the threat
posed by its nuclear programme
, a top American commander has said. Admiral Harry Harris, commander of the US Pacific Command, said it is for India to decide on what kind of role it wants to play.
"I think India's voice is a loud voice, that people pay attention to. So, I think that India could help North Korea, perhaps, understand the seriousness by which the United States views that threat," Admiral Harris said.
Tension has been rising since North Korea tested two intercontinental ballistic missiles or ICBMs in July. These missiles can carry nuclear warheads across continents, and are said to have the range needed to cover a large part of the US mainland.
India along with the international community condemned the North Korean missile tests and has been implementing sanctions imposed against it by the US.
Earlier this year, India suspended trade links with North Korea, a move which was praised by the Trump administration. US President Donald Trump and Chinese President Xi Jinping today reiterated their mutual commitment to denuclearise the Korean Peninsula and agreed that North Korea must stop its provocative and escalatory behaviour, the White House said.
The two leaders spoke over phone to discuss the escalating tension after Kim Jong-un threatened the US this week to fire missiles at Guam, a US island territory, after the US sponsored a resolution imposing new economic sanctions on Pyongyang over its missile and nuclear weapons programmes.